Experience CLA is a branch of CLA that creates sustainable and fairly paid jobs for artists and technicians, and give audiences an opportunity to experience quality, authentic Cambodian performing arts. They also contribute income to Cambodian Living Arts overall and help us to fund our other programs.
Watch as 30 talented artists take you on a journey into Cambodian mythology, ancestral traditions and village life. Enjoy a glimpse into Cambodian culture with the Apsara dance, Moni Mekhala dance, and many more! Witness the daily life of locals expressed through various folk and ritual dances. Don't miss out on a Phnom Penh cultural show highlight!
Contact for more info: development@cambodianlivingarts.org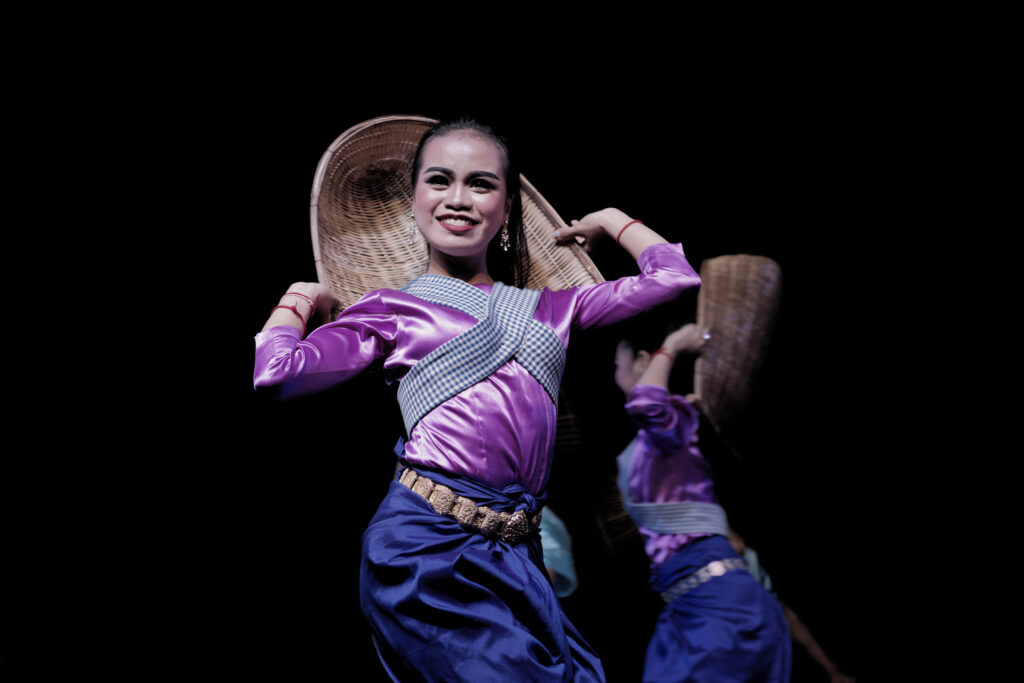 Featured Programs
"Earth & Sky" Traditional Dance Show
This runs at our intimate open-air theater inside the grounds of the National Museum of Cambodia. Our troupe, who were selected and trained by neak kru VOAN Savay, a former prima ballerina in the Royal Ballet of Cambodia, perform eight classical and folk dances, from 7-8 pm every night.
Cultural Trips
We curate tailored cultural trips for family or school groups, which include workshops, performances, tours, and personal meetings with artists.
Dance Workshop
A 90-minute dance workshop is held every day at 3 PM by Experience Cambodian Living Arts' performers, where participants can learn the fundamentals of classical and folk dance. A unique opportunity to understand the meaning of Cambodian arts and share the daily lives of our dancers and musicians. Accessible to all!
Private Performances & Workshops
Our team can set up customized private workshops, lessons, and performances with some of the best artists in the country.