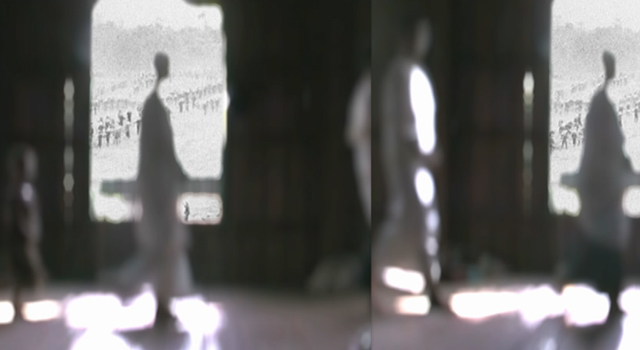 Bangsokol, A Requiem for Cambodia
THE STORY
Bangsokol: A Requiem for Cambodia is a multi-disciplinary stage production combining music, film, movement and voice. HIM Sophy's composition embraces musical traditions from both Cambodia and the West, while Rithy PANH's poetic visuals tell the story of Cambodia's tragedy. Bangsokol hopes to serve as an inspiration for post-conflict societies around the world – to rebuild, transmit and innovate through arts. It offers a space for healing for those who have suffered violent conflict and forced migration, and honors those who have passed away. With a cast of performers from the emerging to the iconic, Bangsokol: A Requiem for Cambodia is an essential act of memory, reconciliation and peace.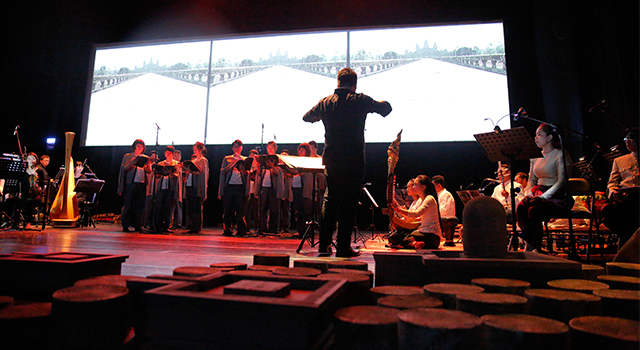 Bangsokol: A Requiem for Cambodia is an extraordinary new composition fusing music, voice, movement, and visuals. It is the first major symphonic work that addresses the traumas of the late 1970s in Cambodia, and the first collaboration between contemporaries Rithy PANH and HIM Sophy, both survivors of the Khmer Rouge and now at the forefront of Cambodia's cultural renaissance.
Bangsokol: A Requiem for Cambodia is a composition featuring music, voice, movement and visuals. It is the first major symphonic work addressing the late 1970s in Cambodia. It is also the first collaboration between filmmaker Rithy PANH and composer HIM Sophy.
Performed in Paris, New York, Boston, Melbourne, and Phnom Penh.
The word 'bangsokol', references both the white cloth placed over the deceased during a Buddhist funeral and the ritual surrounding the removal of the cloth. It is through this ritual that the spirits of the dead find rest. Bangsokol: A Requiem for Cambodia is an act of cultural renewal; it aims to return the arts to the heart of Cambodian society. It seeks to become a memorial for peace, honoring all victims of violent conflict.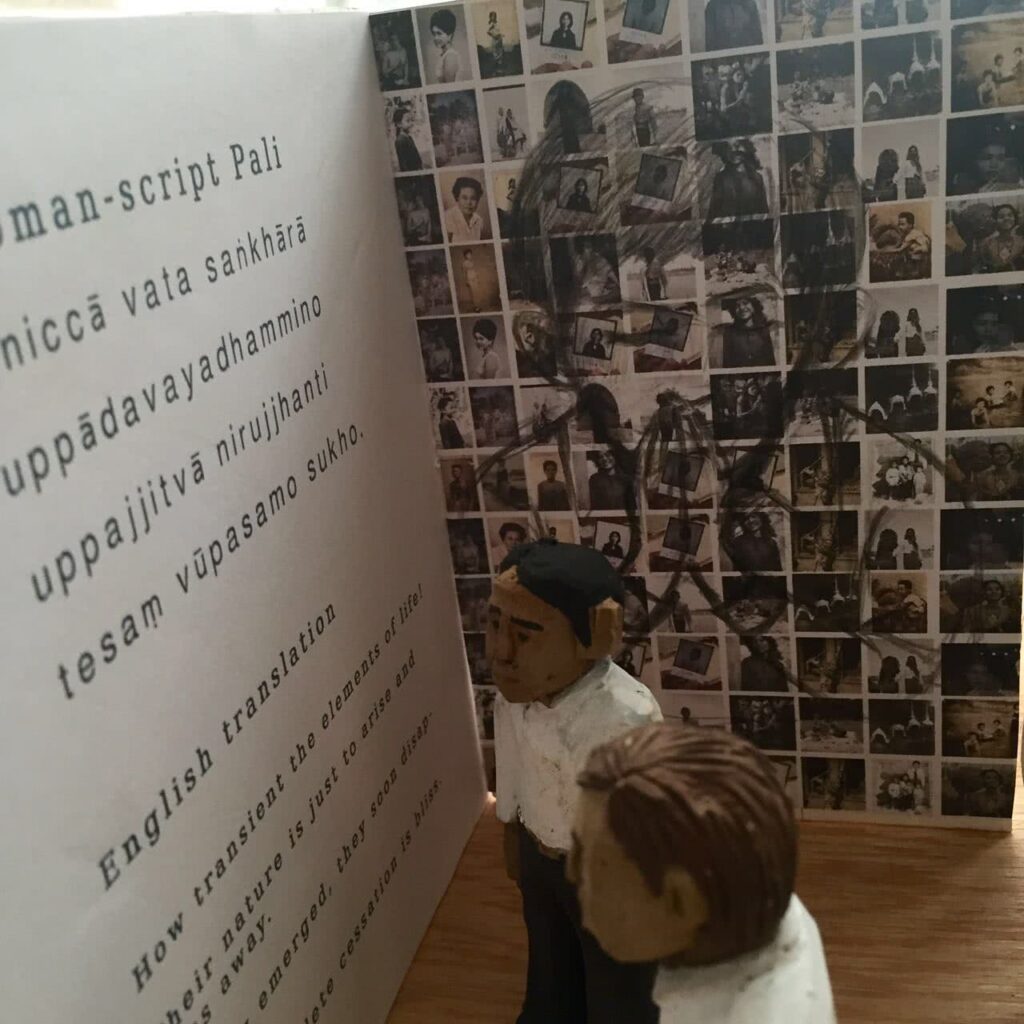 THE PEOPLE BEHIND BANGSOKOL
Creative Team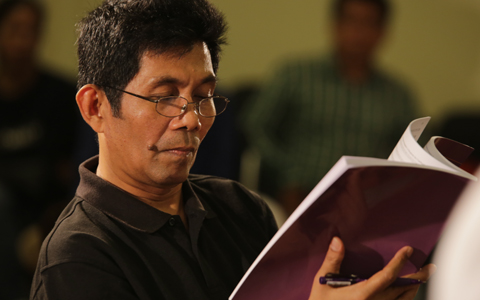 Him Sophy
Composer
Trained at the Moscow Conservatory of Music as well as the Royal University of Fine Arts in Phnom Penh, Dr. HIM Sophy brings a unique perspective to Bangsokol. His previous works, including the acclaimed rock opera Where Elephants Weep, have demonstrated an unparalleled facility for bringing Western and Khmer musical worlds into intimate conversation. This time, he combines a Western chamber orchestra and chorus with Khmer instrumentalists and vocalists. The traditional Khmer musical forms represented include several endangered forms of funeral music, such as kong skor, smot, and pin peat. These traditional musical forms are crucial for honoring the dead; unfortunately, live performances are seldom heard in the capital and rapidly disappearing in the countryside.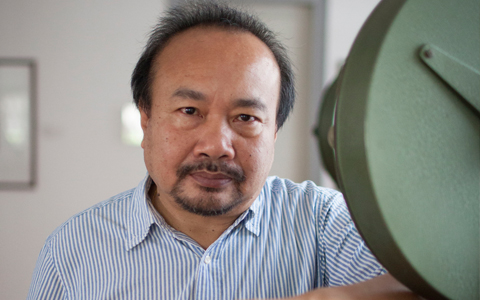 Rithy Panh
Director, Designer, Film Maker
Rithy PANH, named Asian Filmmaker of the Year by the Busan International Film Festival in 2013, is an internationally and critically acclaimed Cambodian documentary director and screenwriter who received his formal education at the Institute for High Cinematographic Studies in Paris. He is the first Cambodian filmmaker ever to be nominated for an Oscar—for The Missing Picture in 2013. In the same year he received a prize in the "Un Certain Regard" category at the Cannes Festival. He has also directed many documentaries, including S-21: The Khmer Rouge Killing Machine, for which he was awarded the prestigious Albert Londres Prize in 2004. Most recently, he worked as producer for Angelina Jolie's film First They Killed My Father, which is due to be released in 2017.
"When I composed the requiem I relived the feelings I had during the Khmer Rouge times. It was hell on earth. It is important for the requiem to be shown around the world so that everyone can see that tragedy is a shared experience. There is hope in creation. I always tell people, 'Remember, never forget. Protect the future from repeating the past." – HIM Sophy
"Some have said that poetry after atrocity is not possible anymore, yet we need to have it. We must continue to create. We can't start mourning without knowing how, and part of knowing how is to accept something very painful, something unexplainable. This art may bring us answers, help us accept our pain and loss. Yet, it is more than an act of remembrance, it's an act of transmission and brings humanization. Something which the Khmer Rouge attempted to take away from us." – Rithy PANH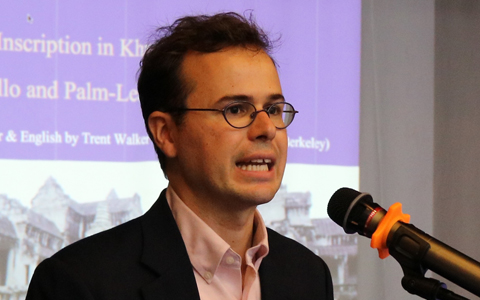 Trent Walker
Librettist
Trent WALKER is a scholar of Southeast Asian Buddhism. He regularly performs and gives lectures on the Cambodian Dharma song (smot) tradition of Buddhist chant, having spent several years in Cambodia studying with vocal masters PRUM Ut, KOET Ran, and YAN Borin while working for Cambodian Living Arts. Trent completed his PhD in Buddhist Studies at the University of California, Berkeley in 2018, and is currently the Khyentse Foundation Postdoctoral Fellow in the Department of Thai at Chulalongkorn University, Bangkok, where his research and teaching focus on Khmer, Pali, and Thai Buddhist manuscripts. He is also coordinating an initiative of the Buddhist Digital Resource Center to make Cambodia's manuscript heritage freely available to Khmer readers online.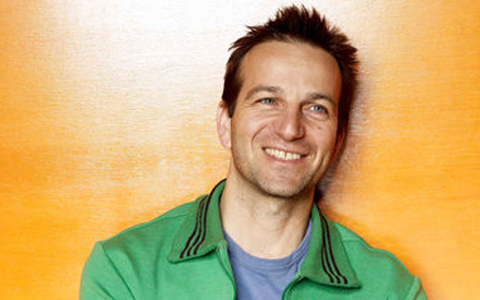 Gideon Obarzanek
Director of Staging
Gideon OBARZANEK is a director, playwright and choreographer. He is also an Artistic Associate with the Melbourne Festival, Chair of the Melbourne Fringe and board member of Critical Path – choreographic research centre based in Sydney. In 1995, he founded the Australian dance company Chunky Move and was CEO and Artistic Director until 2012. Under his leadership the company established itself as one of the country's most innovative, awarded and internationally recognized performing arts companies. Awards include 'Best Short Documentary' for Dance Like Your Old Man (Melbourne IFF, Cinedans Festival), a New York Bessie award for outstanding choreography and creation, and Australian Helpmann Awards for Glow and Mortal Engine.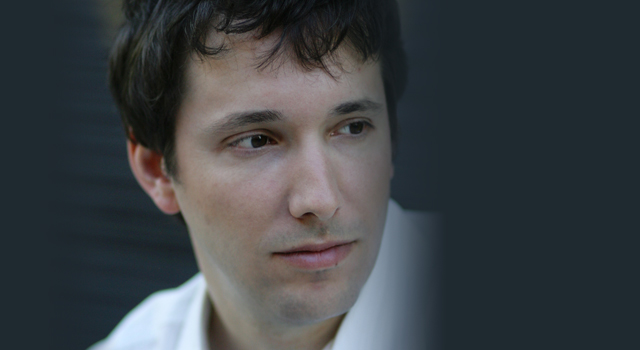 Andrew Cyr
Music Director
Grammy-nominated conductor Andrew CYR, a "prominent influence in the world of newly emerging music" (Washington Post) is a leader in the rapidly growing contemporary music scene. His passion for creating new platforms for outstanding emerging composers and performing artists led him to found Metropolis Ensemble in 2006. His work as conductor has been described by Esa-Pekka SALONEN as "…precise, rhythmically incisive and fluid. He made complex new pieces sound natural and organic." In addition to championing new work from the next generation of composers, he also made his conducting debuts with The Colorado Symphony in 2013 and led the American Premiere of a new opera by David BRUCE at New Victory Theatre.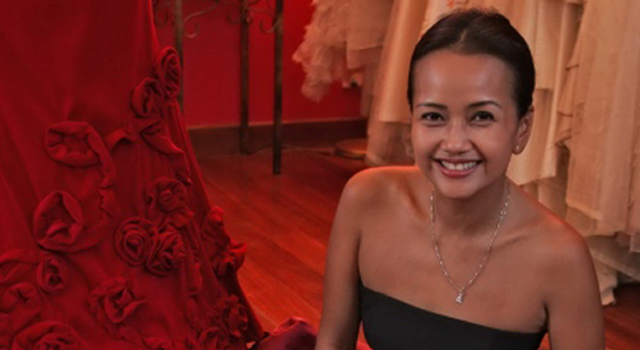 Romyda Keth
Costume Designer
Romyda KETH was born in Phnom Penh. When she was five she left Cambodia with her parents who were in the diplomatic corps. Following several years in Prague the family moved on to Paris in 1973. She studied at the the Paris School of Fine Arts and the Esmod School of Fashion Design. After working for Macy's and running her own boutique in Paris, she moved back to Cambodia in 1994, where she now operates three boutiques. Exploring the wealth of local handicrafts, embroidery techniques, the diversity of colors and high quality of Khmer silk and organza became a second love for Romyda after enjoying long hours in the design and creation stage of her women's wear lines.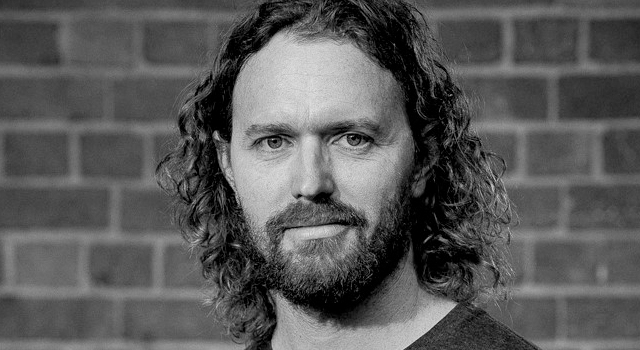 Benjamin 'Bosco' Shaw
Lighting Designer
Bosco SHAW works primarily as a Lighting and Set Designer. His interest is in work that involves bodies and movement, how light feeds and influences the performing space and collaborations that propose alternate light sources and means. He has worked for companies and festivals in Australia and around the world. Recent design projects include: Antony HAMILTON – Meeting; Tim DARBYSHIRE – Stampede the Stampede; Dance North – Attractor, Syncing Feeling, IF_Was_; Chunky Move – It Cannot Be Stopped; Woodford Folk Festival 2015/16 – Fire Ceremonies; Matthew SLEETH – A Drone Opera; Stephanie Lake Co. – Double Blind; Luke GEORGE – Erotic Dance; Asia TOPA – XO State.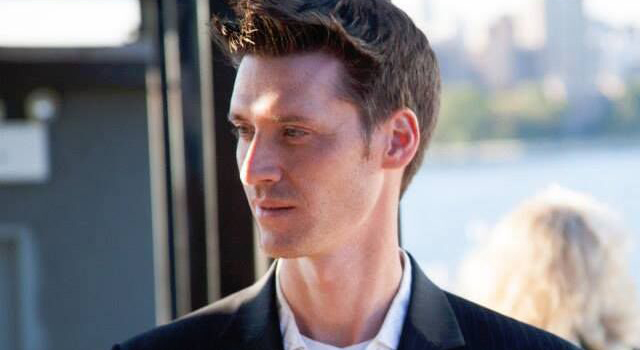 Brendon Boyd
Technical Director
Brendon D. BOYD of BoydDesign, Inc. has been production managing and lighting concerts, theatre, special and corporate event for nearly two decades. After receiving his MFA from UCONN in 2002, Brendon moved to New York City to further his career in production, specifically lighting design. He has worked with clients such as Danny ELFMAN & Tim BURTON, Vancouver 2010 Cultural Olympiad, The Czech Symphony Orchestra, BRIC Celebrate Brooklyn! and many more. His theatre credits include William KENTRIDGE'S Paper Music (Carnegie Hall), Refuse the Hour (Brooklyn Academy of Music and Yale), Carrie Mae WEEMS' Grace Notes (Yale) and others.