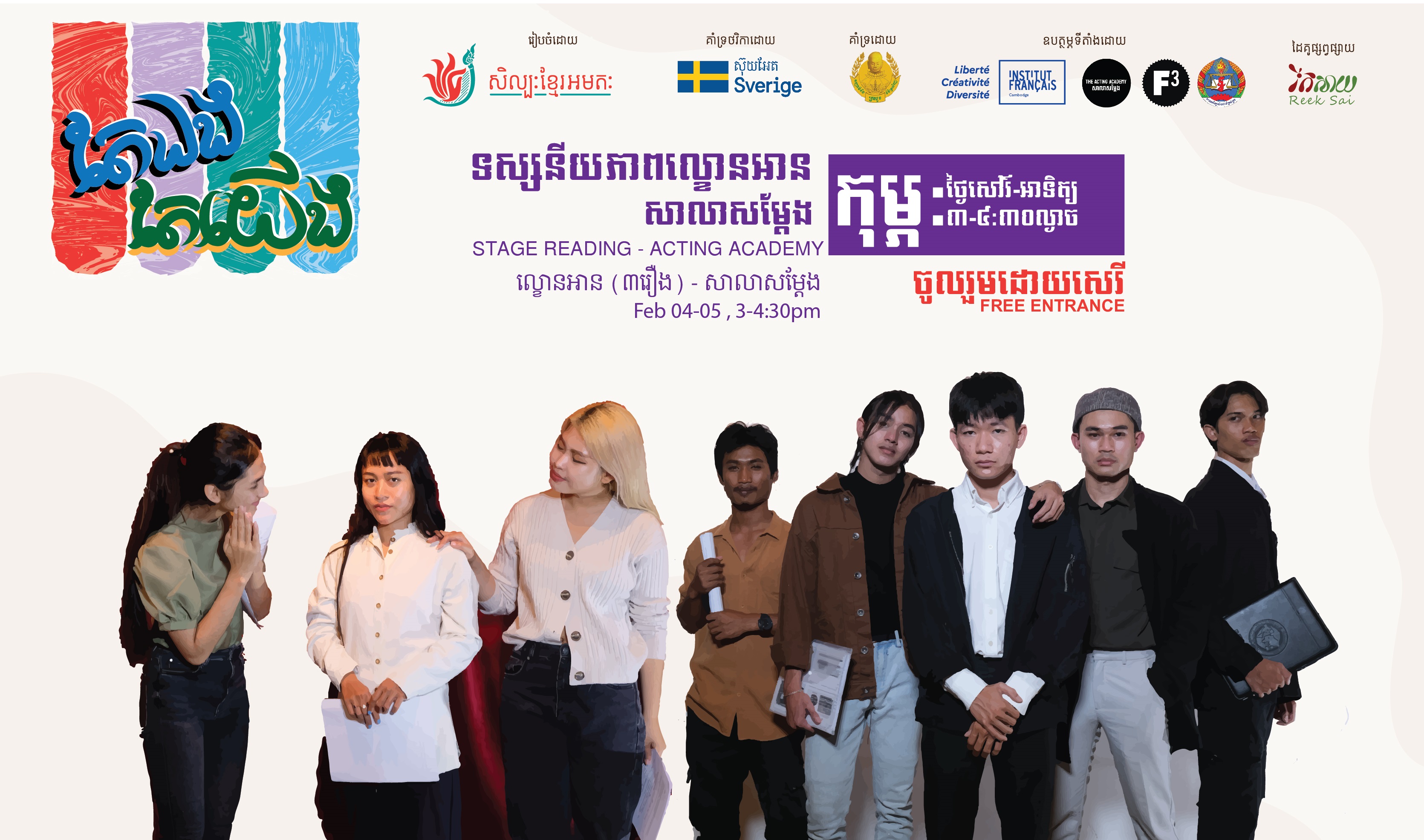 My Buddy Wheelchair: Chakrya is 20 years old. She is very passionate to study in Majors of Psychology and Khmer literature to become a renowned novelist. Chakrya uses wheelchaired so her mother wishes to see her walk like normal people. Her mother arranges the surgery for her. So, what next will Chakriya encounter? Will she agree to do the surgery? Will she be able to walk like normal people?
Written by: CHOEURN Kimheng, Directed by: The Acting Academy
BILLIONAIRE: Sky becomes a taxi driver because he lost his land property in a land-grabbing conflict. Because there are too many problems living in poverty and because he wanted to marry a woman he loves, one day, as recommended by his friend, Sky accepted a deal to act as a representative for a land conflict case of 200 families against 3 Chinese Real Estate businesses. The Chinese Real Estate Business wins the case and was rewarded 9M USD.
Written by: MA Chanpanha, Directed by: The Acting Academy
The Meeting: About a month ago, a photographer posted a picture that featured children studying under an old cottage on the island of Stoeung Treng province. This photo went viral on social media. Five people including a photographer, an engineer, a teacher, a Facebook Celebrity, and a project manager gathered together to discuss about fundraising to construct a new school building for the children. What happened during the meeting and how would they achieve their goal?
Written by: IEM TithSeiha, Directed by: The Acting Academy
Location:
The Acting Academy, HWFH+6F2, Phnom Penh