To contextualize the new works commissioned for the 2020 Cultural Season, the  Knowledge, Networks and Policy  (KNP) team at Cambodian Living Arts designed interactive programs to open dialogue between the public, community stakeholders and artists about the meaning and messages behind the works and their implications for Cambodian society.
I sat down with SO Phina, a contemporary poet and the Program Manager of KNP to learn more about how CHOUNG Veasna's contemporary dance piece, Dark – which debuted during the Cultural Season – inspired the exploration of LGBTQI+ identity in our interactive program, "Fitting In and Stepping Out."
Thanks for catching- up with me today, Phina. Why did CLA create interactive programs to go along with the Cultural Season performances?
Phina: When you see a performance, of course it has value but without having the chance to talk, ask questions and have the engagement with the artists, I don't think people get the max out of the performance. Artists also deserve the chance to talk about their works and to get insights from the audience and participants. It's important to create opportunities to discuss the arts.
How did the theme "Fitting In and Stepping Out" come about?
Phina: We read all the submissions and stories behind the performances and then arrived at the theme. Veasna's work stood out by addressing LGBT topics. His dance performance was about young people's self-expression and being a marginalized voice in Cambodian society. A lot of people feel pressured to fit in to the social norms that everyone expects, and oftentimes we wantto fit in and to have our identities included in the mainstream. But we also see, in work like Dark, that people want to break something – to be free to express themselves.
So, we created, "fitting in" but at the same time, "stepping out." Veasna was the inspiration for this dialogue so of course we wanted to his participation. We also reached out to Love Is Diversity – an LGBT group that is very active – to highlight the issues that LGBT people are facing and to demand equal rights as Cambodians.
Can you tell me more about "Fitting In" and "Stepping Out" and how those two ideas work together?
Phina: For me there's space to interpret this theme differently. Being raised as a Cambodian, a part of this generation; we are strong and know our rights. We can express or say anything but somehow, just being yourself, there's the feeling that you must fit in. Until you realize that you can get away from it using all the challenges that you faced. You can use those experiences to step-out. Sometimes, in conservative society, when you step-out too fast, or too soon, you still are under so much pressure. So, it takes time to learn.
Could you tell me about the two sessions in this programming?
Phina: The first session [with Veasna] was about dance and the personal experiences that influenced the creation of Dark. The second session was about community, advocacy. It raised awareness about the diversity of gender. The speakers spoke in detail about what LGBTQI+ means. Some of the audience knew about these terms but the conversation brought deeper understanding to what these diverse experiences really are. There was a question from Facebook, asking what the difference between sexual orientation and gender identity is. So, these panels showed how gender and sexuality are diverse and we should all be treated as equal.
"I thought this could literally help save lives if other teenagers and young people who are finding themselves can hear these stories."
– Phina
It seems the two discussions made visible the intersection of arts, self-expression and social advocacy. How were the conversations between panelists and audience?
Phina: It was not a struggle. The speakers were very experienced. Personally, when I moderated these discussions, I did wonder how my friends, or some of our partners would see me as someone who moderates discussions about sexuality, gender and equality. I know there are still so many people in Cambodia that have misunderstandings about being gay or lesbian. They think that these people are influenced by Western society – or even from watching Thai films. It's very important that we moderate discussions like this to give people the opportunity to express themselves, online and on Cambodian Living Arts' platform.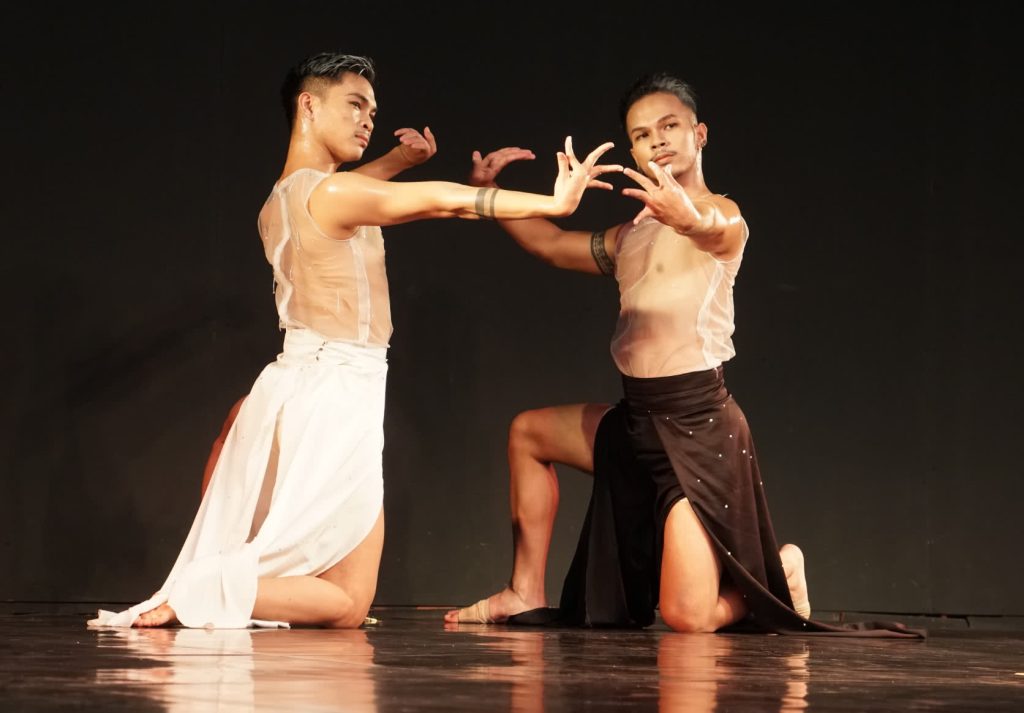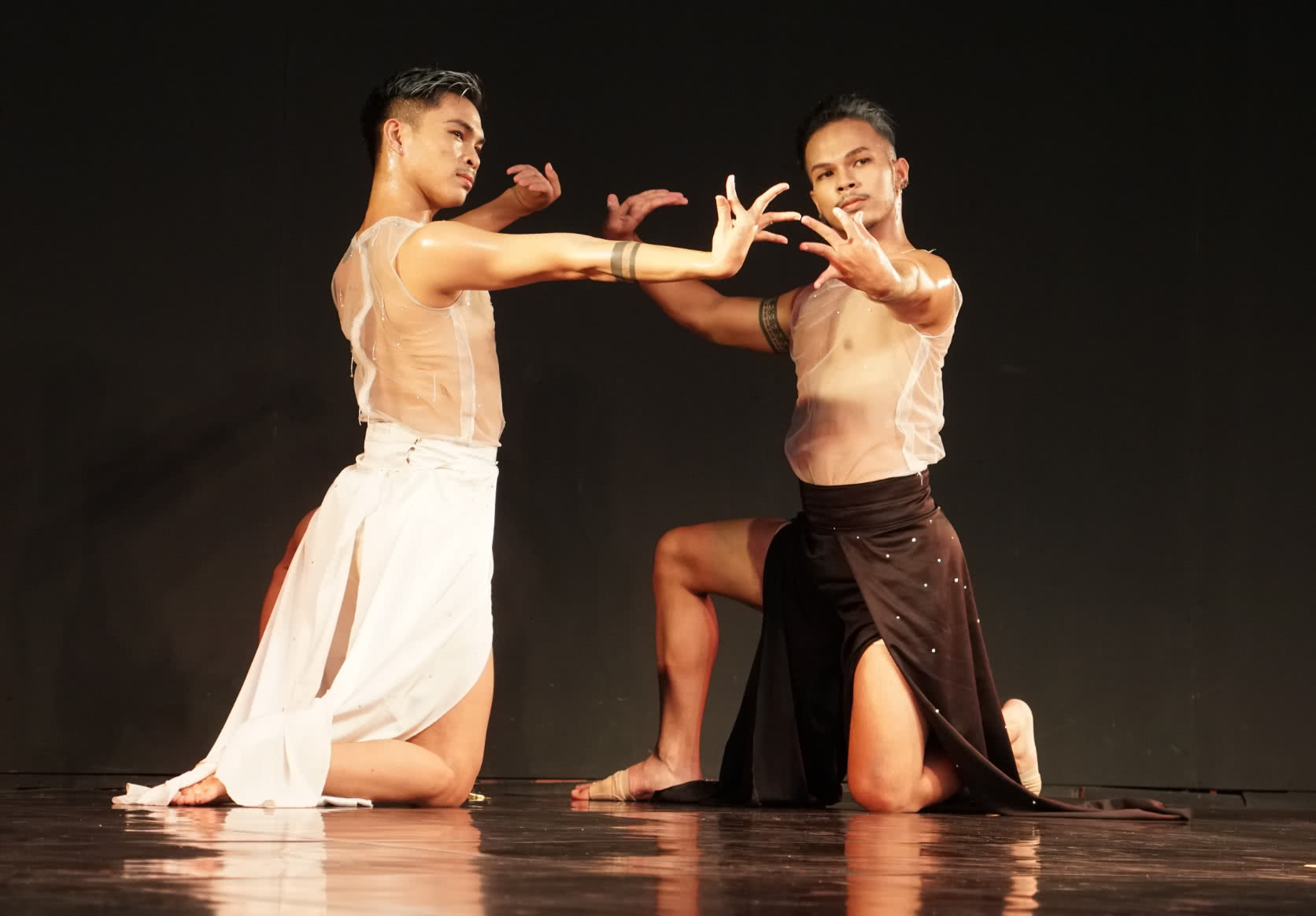 Was there any moment that really stood out for you?
Phina: The topic of mental health. The pressure placed on someone when they first come out to their families, they can endure so much stress. Veasna spoke about how at one point he wanted to give up dancing. I know there are so many teens that want to commit suicide because off this issue. So, when they spoke about their mental health and how they finally found their true selves, I thought this could literally help save lives if other teenagers and young people who are finding themselves can hear these stories. Another interesting point that came from the conversation was that the speakers don't encourage us to guess someone else's sexual orientation. This seemed very useful for me to think about.
How do you think these conversations play into the larger conversation about identity happening in Cambodia right now?
Phina: At Cambodian Living Arts we want to not just promote the performing arts – so that they prosper – but we champion arts and culture to promote development and transform society in many ways including tackling challenges we face related to environment, gender, ethnicity and nationalism.
In the past few years, we have been organizing the Cultural Season to create space to discuss our identities as Cambodians. We started with ethnicity and what does it mean when we call ourselves Cambodians and how many ethnicities are considered Cambodian.
Now we're focusing on gender and sexuality. It's the right timing because diverse gender identity and sexuality have always existed in Cambodia. Now, people have the platform to show their true selves in public instead of remaining silent.
How do you think or how do you hope, this conversation will continue in the future?
Phina: When thinking about this question, I'm also thinking of myself as a writer working in free verse which is quite controversial for Cambodian poetry. In Cambodian poetry there are hundreds of rules on how to write poetry, which is good. I strongly support to preserve this excellent art but at the same time there are poets who try to write free verse without rules. And there are a lot of critics. It's like contemporary dance ten years ago. When people created contemporary dance, some traditional dancers would say it was damaging the Khmer dance. Now, younger artists are making work that reflects their own selves.
In the public sphere, there is this anxiety about not being Khmer enough. But now, we see the young artists innovating on traditional notions of Khmer. Being Khmer can be something new or weird and strange, but in the long term, this will become tradition. If artists don't make their own identity, or don't create their own traditions, what will there be in the future?
Written by Danielle KHLEANG
This interview has been edited lightly for length and clarity.