As the world is picking up where it left off by the drawn-out Covid-19 pandemic, many people have reacquainted themselves with favourite faces. And it comes in many ways for Cambodians, whether it's attending a wedding reception, visiting hometown to see elder relatives, taking a friendship trip, meeting up at art galleries, or just a regular lunch date.
Cambodian people in every walk of life have already rolled up their sleeves and started getting on with their jobs. Currently, the vaccinated Cambodian is among 94.8% of the roughly 16 million population, and the country opened its borders entirely in December 2021. But it may not serve us at best to forget everything that had happened throughout the years of the pandemic.
Taking a short moment to reflect on those times of grief and unpleasantness while giving appreciation to the frontline healthcare workers—the so-called whitecoat heroes—perhaps is the only way that helps us move forward with life and create a space of clarity within our hearts as we want to renew or keep our goals and purpose in life.
To some people, 2022 is the re-emergence of "look what the pandemic makes me do," while, to many others, it is the time to get the unfinished finish.
As we are plugged back in and reconnecting to our community, six influencers and artists shared their perspectives. Below is our take:
Finding joy in reconnecting with artist friends in remote areas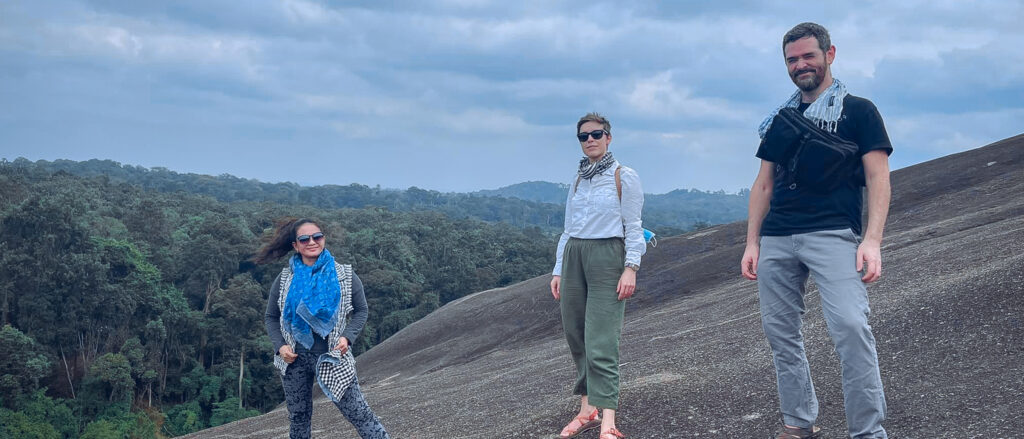 Recently Thon Seyma is very happy when she hops on the bus toward the country's southwestern part of Areng community, in Koh Kong province. Artistic Production Manager and Co-Founder of The Khmer Magic Music Bus is excited about the trip because it reconnected her to the local artists she longed to see. And this would extend her chance to continue promoting the local community artists and bands and find a market for them so they thrive again, both artistically and financially.
When international visitors return to Cambodia in the coming year, the community artists are confident that they have something to showcase their identity and culture through emerging arts; that's the goal, as Seyma said. Meeting with local community artists and art advocates, she feels inspired to learn that they have an urge to share their stories and want outsiders to know them more than just the story of the killing field under the Khmer Rouge.
"As a founder of Khmer Magic Music Bus, our stance is that we always look forward to finding the creative way to make our local artists excited to join us. We meet them along our way and pick them up to our bus to listen to, play, and touch the traditional Khmer musical instrument we brought with us and sing songs together. This keeps us reconnected and strengthens our bonds to art."

— Thon Seyma, Co-Founder of The Khmer Magic Music Bus
When life gives you lemons, learn new skills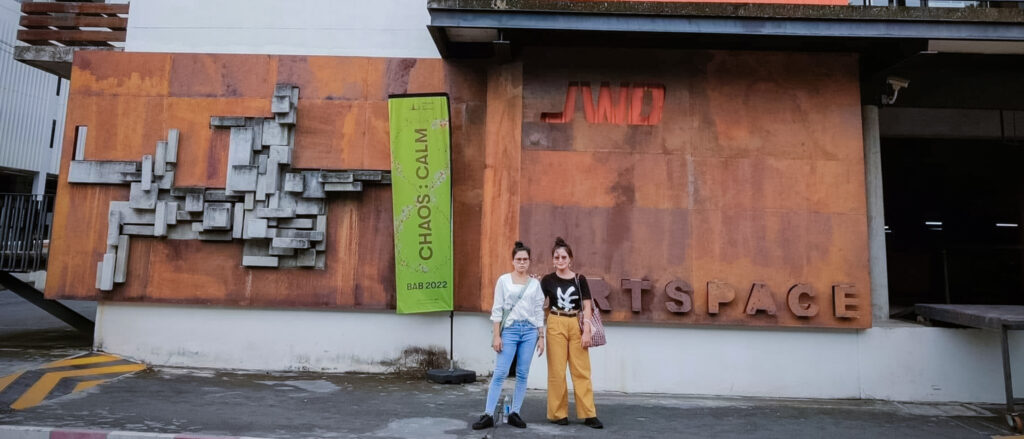 Ny Lai, a Cambodian contemporary dancer at New Cambodian Artists (NCA), took up dancing as young as 12—initially as a traditional dancer. This lady is unstoppable.
During Covid-19, her studio in Siem Reap was in the red zone, among the most extended lockdown zone in the country. The petite 26-year-old continues creating two new performances with her partner, while they have some ten kilograms of rice left for weeks and two packs of instant noodles as a daily meal.
"We ate what we had and, while creating two new performances: Snow Whitening and Cinderella," she told me in a recent visit to her newly relocated studio in the capital city of Phnom Penh.
They move in an attempt to overcome the struggle and in search of what they are capable of. Snow Whitening won the second rank in a competition in Singapore. So, the pandemic wasn't too unfortunate, as Ny Lai concludes.
She spent the pandemic period expanding her knowledge in digital media, including photography, videography, sketching, and more. Their current work inspires viewers toward women's empowerment and environmental awareness. Speaking in Silent and Break and Shine are their latest pieces.
Ny Lai loves the beach and sea, and that's where she went as soon as the pandemic restrictions were relieved. The smell and the sound of the sea, like music created by nature, calm her down and allow her reflection and imagination to flow. Camping by the river is another precious time she made to treat herself after hard work.
"Whenever I am at sea, I recall our past achievements. It's a quiet and peaceful place that allows us to be less stimulated by too many thoughts. So, the image of our past experiences comes in, and I can think clearly about what's next and what I can adjust with my music and dance."

— Ny Lai, Cambodian contemporary dancer at New Cambodian Artists (NCA)
Where to look for inspiration: Young people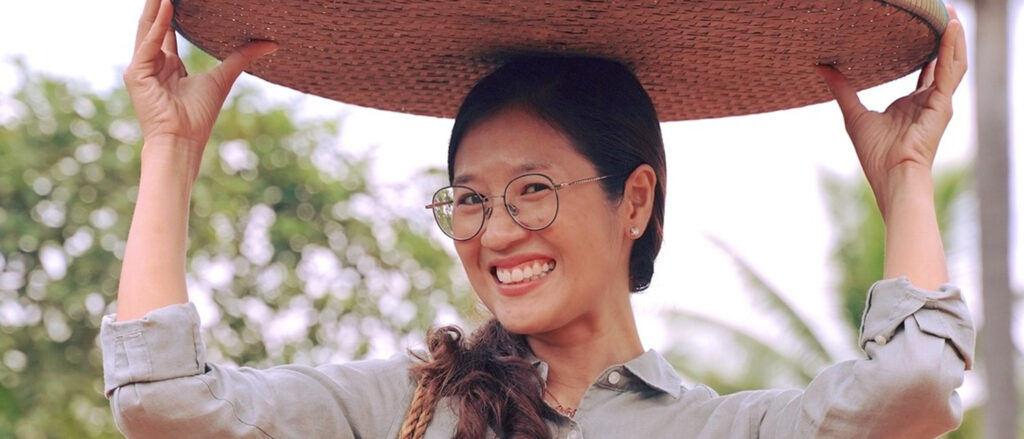 Before the pandemic, Chef Nak bought two old houses from Battambang and Siem Reap and relocated them to Phnom Penh, ready to run her business offering homestay experiences to foreign visitors who want to delve into the authentic local Cambodians' way of cooking, dining and living. But the project finished only to be closed down once the city was on lockdown.
But Chef Nak returned with a new approach to local tour service: storytelling.
"We are not a restaurant. A restaurant means you eat, then you go out, but our guests are not regular tourists; they are those who want to have an intimate experience. We want to design the experience beyond food and thus connect [our guests] with culinary culture," she says. Asked what her inspiration is now, she would take half of our conversation admiring younger people these days.
"What inspires me are the emerging younger people who dare to express their creative ideas. I felt like an oldie. In my generation, our parents endured hardship and always wanted us to grow up and build our security. 'Don't think about other things, just make sure you have security,' they would say. That's how my generation grows up. But young people in this generation are brave. 'Good enough' and a secure salary don't attract them; they are willing to explore more and go for what they love to do. Back then, it took me until my late 30s to come out and say I make culinary skills my profession. Young people these days understand and go for what they love from when they are just 18 or 20. This is quite a trendy movement right now. More people dare to take risks." — Ros Rotanak, a.k.a. Chef Nak, Cambodian chef, culinary author and entrepreneur
To survive: Create Experience Beyond Your Regular Performance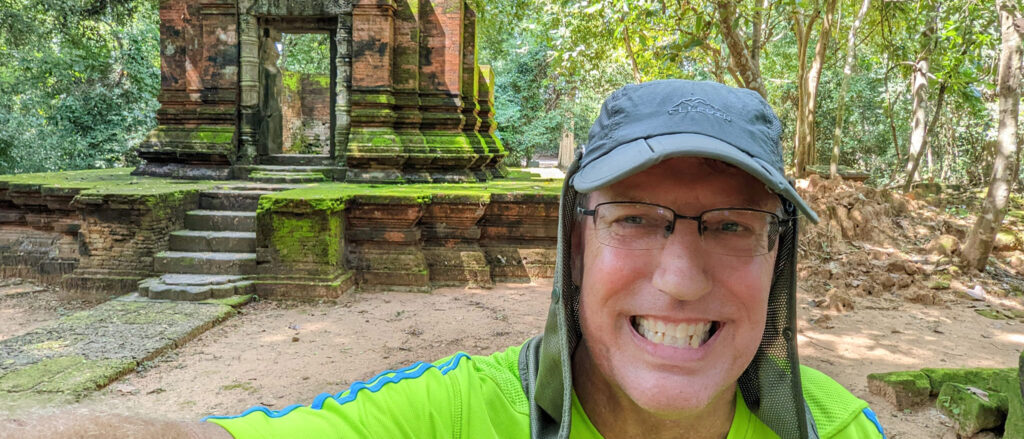 Siem Reap is still struggling. But there were significant changes when Singapore Airlines started its first passenger flight in late 2021, landing in the historical and touristic city. But that's the only global carrier serving Siem Reap despite several small local and regional carriers. While tourism in European countries and the U.S. seem to get better, Asia is still struggling to make a comeback; according to United Nations World Tourism Organization, international tourist arrivals from January to May 2022 were 90% of the level of 2019.
As someone who has worked in the travel sector for decades, Craig Dodge could not imagine a world where travel became so tricky and the sector endured such vast impacts because travelling has always been part of our human DNA.
Phare Circus made a comeback in February, and the experiences parallel the relieving situation of Covid-19. Yet many art centres, galleries, and hospitality businesses have closed, unfortunately, while September is traditionally a low season for tourism.
So it's a time to "wait-and-see" if things could go back to a typical high-season-low-season kind of pattern—perhaps at the end of the year.
"What we did at Phare, we designed the experience to make it more like a complete evening experience rather than just the show…So, rather than just a normal coffee shop with the normal coffee shop staff, and unlike meals, it's like Sixty Road, the Cambodian street food experience, before the show. We found that visitors like that." Craig says.
While the options for visitors and travellers are still limited, there are worthwhile, exciting places and experiences that Craig would recommend seeing in Siem Reap. Kulen Elephant Forest and Angkor Zipline are fascinating places to experience nature. Try some of the local bicycling tours while there are a lot of new trails across and along the country's green scenery of rice fields to be experienced. Many local bike guides have enriched experiences that would put visitors closer to face-to-face with local people.
"The pandemic was unbelievable. Now, it's almost like a distant memory we try to forget. It shows a very strong character for everybody to push through it and to come out the other side. My observation is that artists have a stronger appreciation for their careers. They were like, 'Jeez, wow, I really miss that, I really miss performing and being on-stage. So hopefully, that refresh their enthusiasm for it."

— Craig Dodge, Director of Sales and Marketing at Phare
The future of art should be: diversification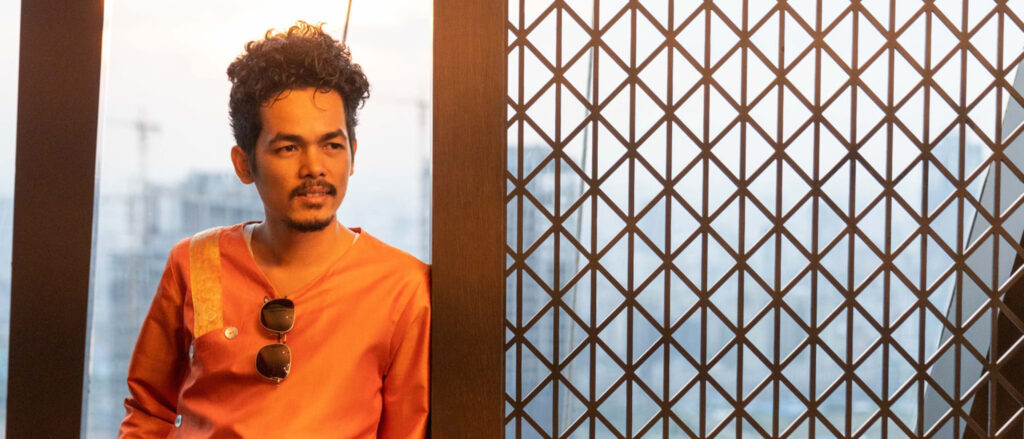 When Yean Reaksmey started operating an art gallery Silapak Trotchaek Pneik in 2020, he had a different direction. While many galleries strongly focus on international visitors or foreigners as their audiences, his operation strongly focuses on local Cambodian audiences. So, quickly after the pandemic cases slow down, he becomes busy again, and his philosophy never changes, "Right now, my focus is on getting things done," Reaksmey says.
"As we see many art galleries have closed by the impact of the pandemic, we also saw some newly opening, with new voices, and that is a bit of inspiration. And though lacking support, the art sector is still resilient and keeps moving forward. This is what gives me and us all some inspiration to develop this sector all together. To have a strong democracy, we need to include many voices and we want to hear new voices. I do hope that that happens in the future." — Yean Reaksmey, art curator, writer, and researcher; and a program director of Silapak Trotchaek Pneik (STP)
Be experimental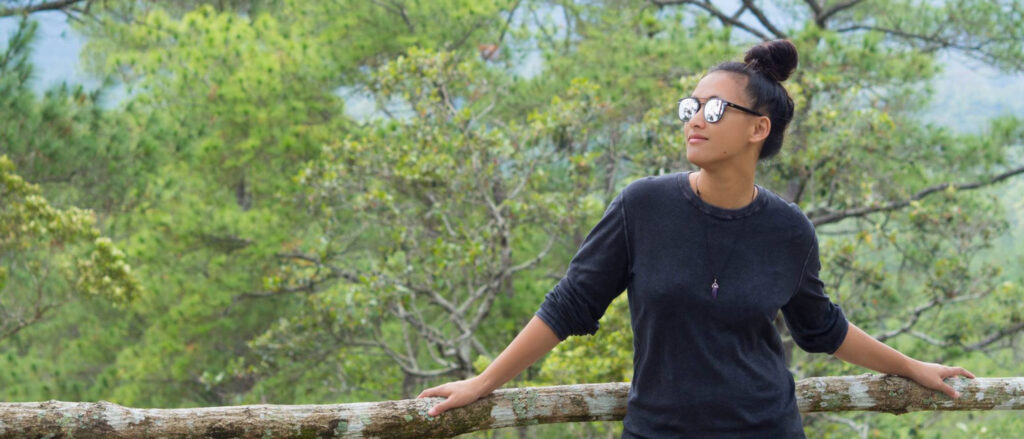 Being an artist in this era meant being experimental, as Laura Tevary Mam, professionally known as Laura Mam, described.
"I'm just happy to be alive right now. My mom and I always talk about how music was stolen from her generation during the Khmer Rouge. So, I'm inspired by that, and it makes me feel grateful to be alive and live in the presence of music reborn, so it's a pleasure to reconnect and reinvent when gratitude guides my path," she says.
This year, Laura went to Steung Treng and visited the last lonely dolphin once she had time off work. The trip reminded her of Cambodia's stunning natural beauty, so she couldn't wait to bring back the music festival 1River and continue a culture of respecting nature and protecting it.
If you are interested in visiting Cambodia in 2023, CLA will be happy to help you plan your trip. We have worked with many families, small groups and schools to plan trips from just a few days to two weeks. Now is a unique opportunity to come to Cambodia while there are fewer crowds at Angkor Wat, and the energy of the artists coming out of the pandemic is driving a new energy of creativity and generation. Please come and experience it for yourself!
"This era of music is the best setting for artists to be experimental. Once upon a time, Cambodia was just getting to a point where it was only ready for the karaoke re-make version of popular music with lyrics interpolated on the music. That was not too long ago, and we should celebrate our progress and fast growth. However, now that we have gained a digital presence that is stronger than ever before, our audiences are more accepting and willing to try new things than they have ever been. This creates the best environment possible for artists who want to create something new."

— Laura Tevary Mam, a Cambodian-American artist, songwriter, music producer