"The term curator is quite new to me. Among my fellow classical dancers, we didn't know about that before. We thought curator only applies to the visual artists and those who curate the photo galleries or paintings exhibitions. And curatorial concept hasn't been common with performing art practitioners in Cambodia."

Serei Vankosoan, CLA Curatorial Fellow 2022
For the first time ever, CLA's annual Cultural Season program is being put together by emerging artists. The Curatorial Team, which includes three Curatorial Fellows —Bornnoem Milya, Soy Chanborey, and Serei Vankosoan— and a lead Curator, Jean-Baptiste Phou, are bringing new perspectives to the stage via the first edition of a Curatorial Fellowship, which aims to offer artists the opportunity to develop new skills and get practical experience in designing, developing and overseeing the artistic vision for a large-scale cultural program.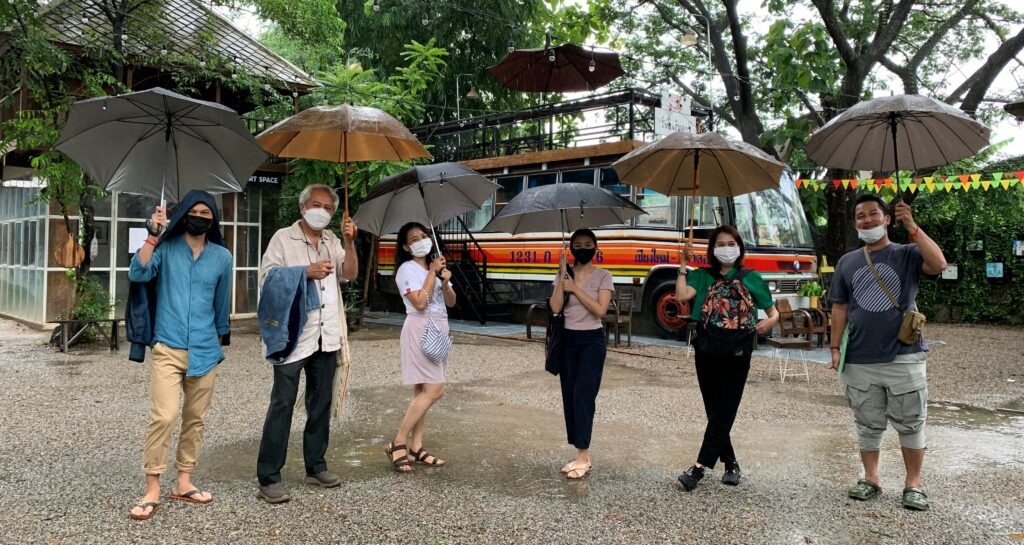 Serei Vankosoan, one of the three Fellows, said she has come to appreciate the "small details" and "the logic" behind placing the order of performance, choosing the theme, and selecting the artist to highlight. "Because they provoke audiences' thoughts."
Individuality, nonconformity, anti-stereotypes, and resiliency to social pressure are the main topics that will be explored the upcoming 2023 Cultural Season. The theme the Fellows came up with: Your Kind, Our Kind, will steer young audiences toward discussion and interpretation of their own social interactions and their significance in the context of their society and in the global context.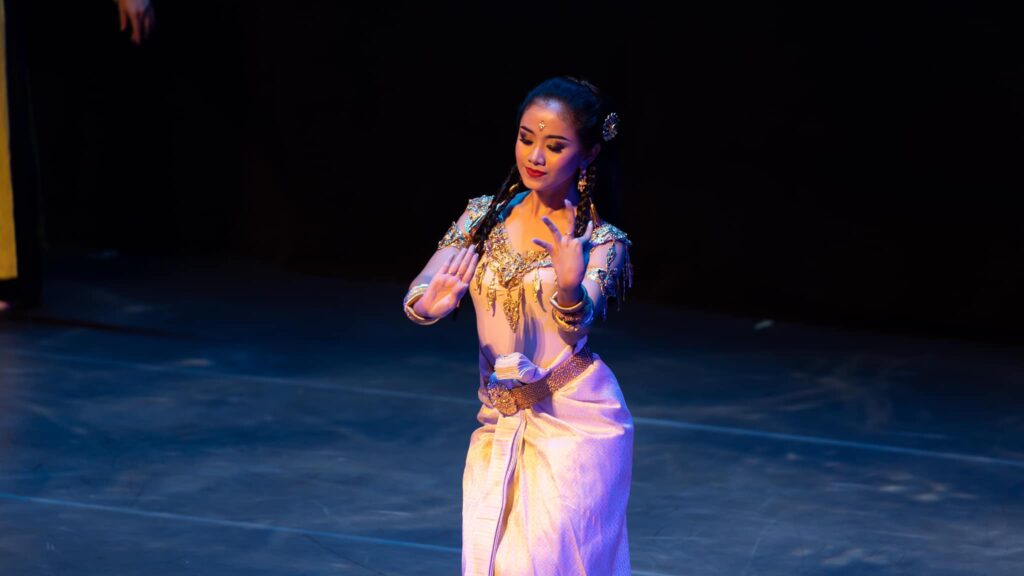 Throughout this journey as a fellow curator, Kosoan found connections to the others of her generation. "We [Fellows] first brainstormed our theme in Chiang Mai [during a field trip as part of the Fellowship program]. Coincidentally, stereotypes, social pressure, and nonconformity to social norms are coming out of all of us. Then we choose this theme to celebrate individuality as well as celebrate diversity. And then, the artists that submit their applications [to create new work to be performed during the Cultural Season] are just interesting. They share similar stories to us, though we give them the freedom to choose whatever topic they can interpret from the theme."
The process of commissioning artists to make new work for the Cultural Season gave Kosoan other opportunities. "I met many people in the art circle besides my fellow performing artists, so I've got to know them and expanded my networks. I wasn't a talkative person, and this does help me with some confidence."
Chey Chankethya, Choreographer and Advisor to the Fellowship describes the ideal curator as someone who bears an insurmountable love for art and its history.
They have to put aside their own preconceptions, and have good observing skills, an open mind to learn from other artists from diverse art forms, a broad knowledge of evaluating the strength and the weakness of their field of art, and understand their audiences' interest concerning the current social context.
In the past, CLA has its own staff to design and curate our annual cultural season. CLA's Program Director, Yon Sokhorn, remembers her team working tirelessly backstage for the Cultural Season; deciding on a theme, selecting the work to be presented, inviting artists to host talks and workshops and then producing the collection of performances, workshops, exhibitions, and talks for young Cambodian audiences.
"This time, we are deliberately taking a step back. We want to stay true to our role as a catalyst, to be a force in supporting artists to create their own programs," Sokhorn said. "When we shift our role, be at the back of the production, and let artists lead, the perspectives are very refreshing because it comes from artists' point of view." Sokhorn emphasised.
Kosoan is a classical dance choreographer and an officer at the Royal University of Fine Arts. She is curious about the whole art industry while committed to promoting and preserving the legacy of Khmer ancestors in classical art performance. The Curatorial Fellowship is her new investment in time, on top of her main professional work at the university. She wants to sharpen her critical and logical thinking of the art of storytelling skills and communication skills, which she can contribute further to the art form.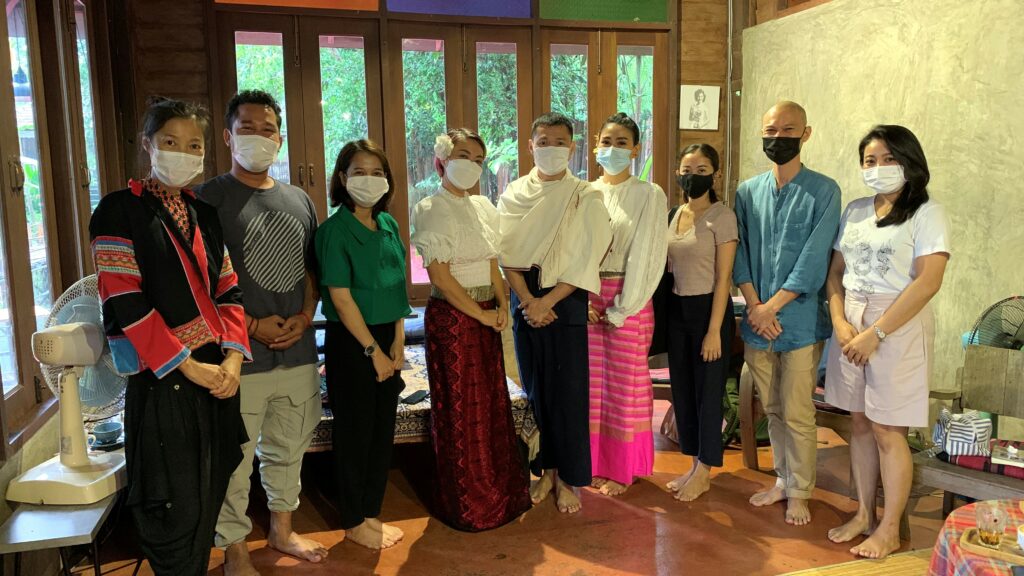 As part of the training aspect of the Fellowship, a field trip to Bangkok and Chiang Mai exposed our fellows to various local art events and creative spaces. They met many regional artists and a network of practitioners, producers, curators, and programmers in Chiang Mai. The trip helped fellows gain perspective from regional artists and knowledge of program designing, curation, storytelling, etc. It was intense, but in the end, they brought home inspiration. The team have also attended mentorship sessions at home in Cambodia, and a series of talks to expose methodologies and lessons learned from experienced practitioners in the local arts scene.
So far, the performing arts sector in Cambodia is lacking people with curatorial skills, while visual art has already become better in this area, Chankethya observes. The Curatorial Fellowship contributes to filling that void and create diversity and balance.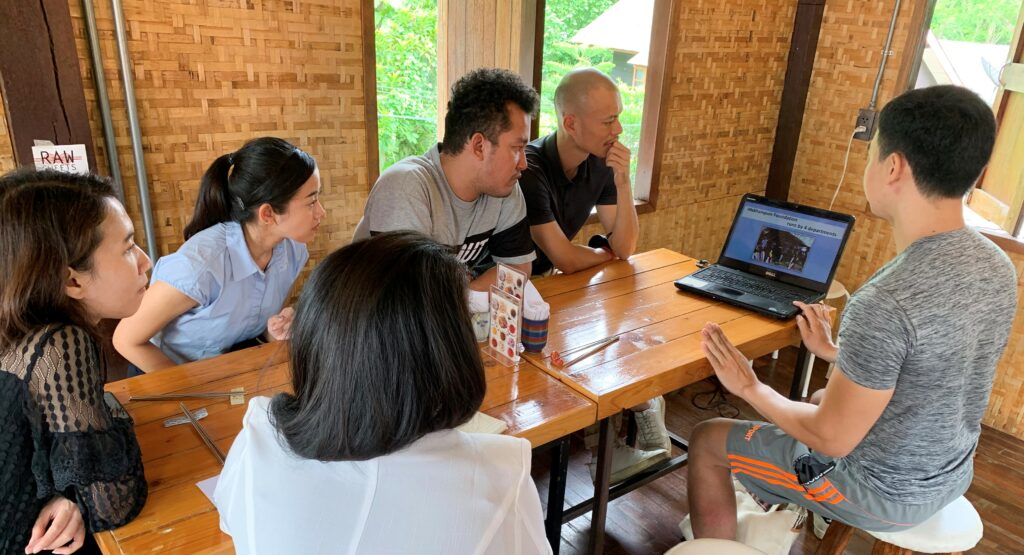 CLA's Program Director, Yon Sokhorn, see the Curatorial Fellowship and the Cultural Season as a platform that builds a great resource of artists who will impact their work and continue to help others.
"We understand that in some workplaces, they can have more authority and decision-making, while some may not. But we hope this benefit the future art curation in the country. And I for one am excited to see the cultural season in 2023!"
Written by Sokummono KHAN
---