CHAM CULTURAL ADVOCATE AND EXPERT, LEB KE, USES CAMBODIAN LIVING ARTS DAM DOS GRANT TO MAKE RARE CHAM POETRY AVAILABLE TO NATIONAL AUDIENCE
Every year Cambodian Living Arts awards Dam Dos Grants to 5-8 artists, arts leaders and cultural practitioners. These awards fund a wide range of arts and culture projects that invigorate a vibrant arts sector spanning community investment, research, arts development and much more — all spearheaded by the amazing Dam Dos Grantees. This is the second of eight features spotlighting the 2021 grantees.
While living in Seattle WA, USA, before relocating to Phnom Penh to join Camobdian Living Arts' mission to be a catalyst in a vibrant arts sector, I saw the short film Ramadan at the 2019 Southeast Asia by Seattle Film Festival at my alma mater, the University of Washington. The film follows three Seattle-area high school students from the Cham community during Ramadan. During the film, one of the students, Abdulgani, says, "My grandma speaks Cham, mama speaks Cham, Dad speaks Cham. But you know for me? I don't. It makes me angry. They can speak it and I can't even speak one bit." As I met this month with Cambodia-based Cham researcher and cultural advocate, LEB Ke for the second feature on our 2021 Dam Dos grant recipients, Abdulgani's words came back to me.
Born in 1980 in Kampong Tralach district, Kampong Chhnang province, Ke grew up speaking Cham as his mother tongue. Empirically noticing a decline in Cham language and practices, he committed his life's work to stimulating Cham literary arts and culture in Cambodia. With the 2021 Dam Dos grant, Ke has nearly finished researching, recording and translating two Cham poems — Tampor and Kak Vang — to Khmer as a way to inspire Cham youth to study and understand their heritage as well as bring awareness of Cham people as a vibrant part of Cambodia's multiculturalism.
Among the many vibrant communities of the Greater Mekong region, the Cham are descendants of the Champa Empire, one of the major historical powers of Southeast Asia. Though Cham people practice many different religions, since the Champa Empire's dissolution in the 17th century, the Cham ethnic group are known as a Muslim minority group spread across Vietnam and Cambodia with diasporic communities outside of Southeast Asia like found in Seattle. What struck me while learning about Ke's pioneering work to transmit Cham heritage to younger generations, was the transnational need for more work like it.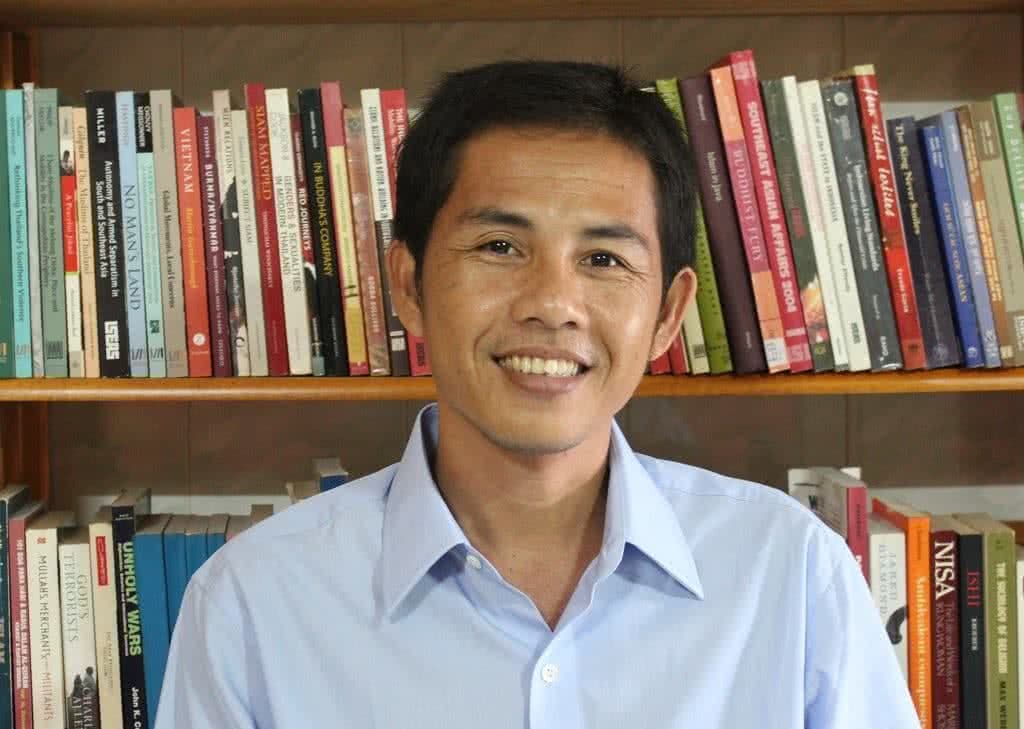 What follows are excerpts from my interview with Ke speaking on his latest Dam Dos-funded project to make Cham poetry accessible to younger generations and Cambodian society as a whole.
Could you tell me more about the two poems you're researching with the Dam Dos grant?
Ke: In Cham there are many poems. The two poems selected for this project are really unique and use very old language. One is called Kak Vang and the other Tampor. Rather than specific words the titles of the poems are names. Kak Vang is about a boy and girl and their exchange of emotion. It's really amazing. When I was a little boy, 30 years ago, there was an old man in my village who recited the poem. At the time I thought 'Oh, beautiful' but I didn't understand its significance. Tampor is also a love story but in a different way. Since I was a boy, I haven't heard the poems again and I began to wonder why. There are many Chams in Cambodia, almost half a million people. This is why I proposed the two poems for the Dam Dos grant and thankfully the project was selected.
Why did you decide to focus on these two poems among other Cham poems?
Ke: In the Cham community, no one mentions these poems at all. They don't exist in every town. They're beautiful poems with sophisticated, very unique language. So, that's why I want to study these poems. So the young generation can come back to understand the poems and perhaps use it to create new poetry.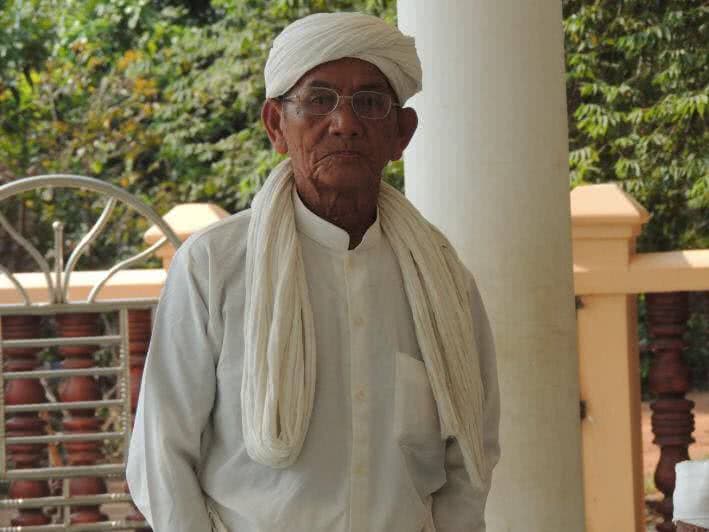 Could you tell me more about your field research?
Ke: I've been collecting Cham manuscripts for 10 years and I got copies of these poems around 10 years ago but only copies. For this project, I went back to three Cham communities to find the original manuscripts. I wish I could find our original ones, but finally no one remembers these poems clearly and the originals are gone. So it's very important for me and the next generation to study these poems so that we can understand the composition of Cham poetry in the Cham style.
In addition to searching for the original manuscripts to document the structure of Cham poetry, what are the other components of this project?
Ke: The main point of this project is to [make a publication] to understand and translate the poems from Cham to Khmer and if possible try to compose the translation as a Khmer poem. But if I'm not able, I will translate like a normal text for content only. I will also create a glossary of Cham terms. Many young Cham people don't understand all our vocabulary in the poems. That's why this project is important because it includes terminology and Khmer translation, so people can read the poem, understand it and reconstruct themselves. Lastly, I've found two people who can read and recite the two poems. After COVID, we'll call them to Phnom Penh to record the poems. They'll be uploaded for free access so everyone can go online and listen.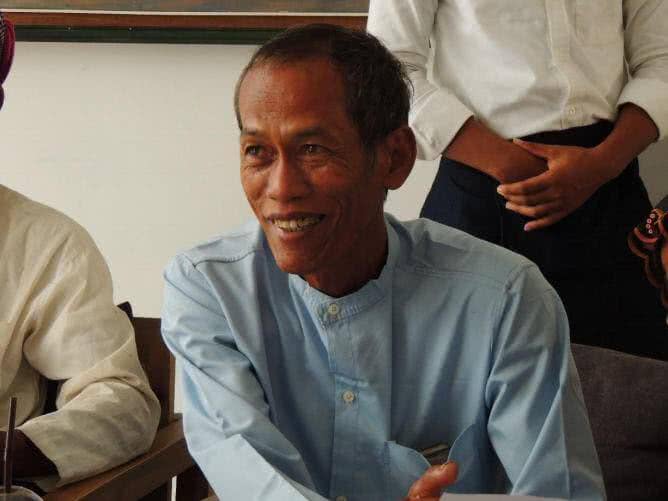 My last question is, could you tell me how this project contributes to the Cham scholarship and its value to the community?
Ke: This project about Cham literature is very important and very unique because in Cambodia no one has conducted it yet. I myself am Cham, so my ancestors moved here in the 17th century. The Dam Dos grant is the first ever to pay interest to Cham literature through these two poems. It would benefit the Cham academic researcher to help understand one, about literature and two, about Cham life in the past. The poems help us to understand how people lived, expressed themselves and communicated with each other.
Regarding linguists, we can track how the language has changed. Young people can not understand all our vocabulary. This research helps unpack the [etymology of the Cham language]. The Dam Dos project allows me to document and reconstruct the meaning.
And the value to the Cham community must be huge. Why? The Dam Dos project can open the Cham community to recognize that Cham literature is very important to society, the country and their own community as well. So the next generation will benefit and tell their children that they must be proud of their culture and language.