"The Cultural Season has brought underrepresented artists and traditional arts to life. "Being able to commission artists who have worked tirelessly to preserve almost lost art forms, to facilitate them in bringing their work into stage is what delighted me most,"

Bornnoem Milya, CLA Curatorial Fellow 2022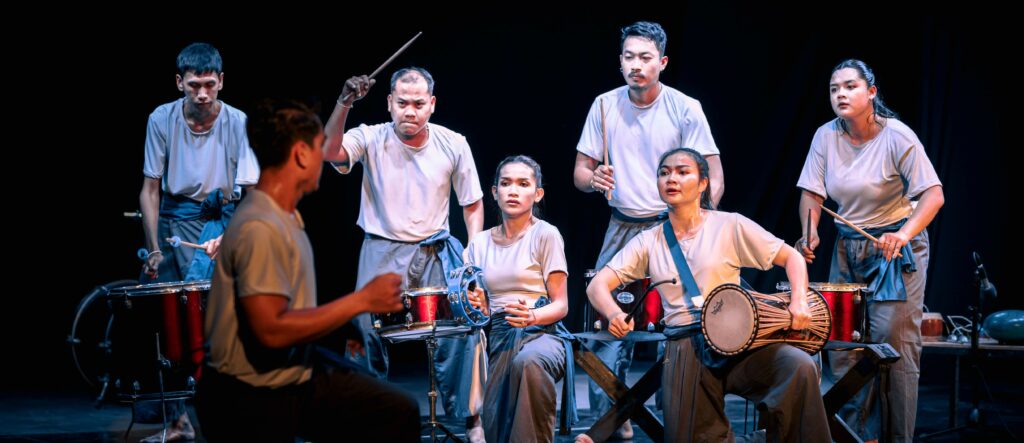 From early January, when Cultural Season 2023 took to the stage, hundreds of young and old Cambodian folks in Phnom Penh and provinces, and the expatriates living in the country, have come together and immersed themselves in social discourse through a series of performances, workshops, exhibitions, and talks. Cultural Season this year brought about the theme: Your Kind, Our Kind, which celebrates individuality as well as celebrates diversity.
"I see the diversity and the individual uniqueness at the same time. The performers and artists interpret our theme into their own worldview. So, it's not the case that they see our theme and make the art for us, rather they made it for themselves and their audiences. I think anyone who missed [this year's cultural Season] would regret it." Soy Chanborey, one of our three fellow curators behind the third Cultural Season 2023, said.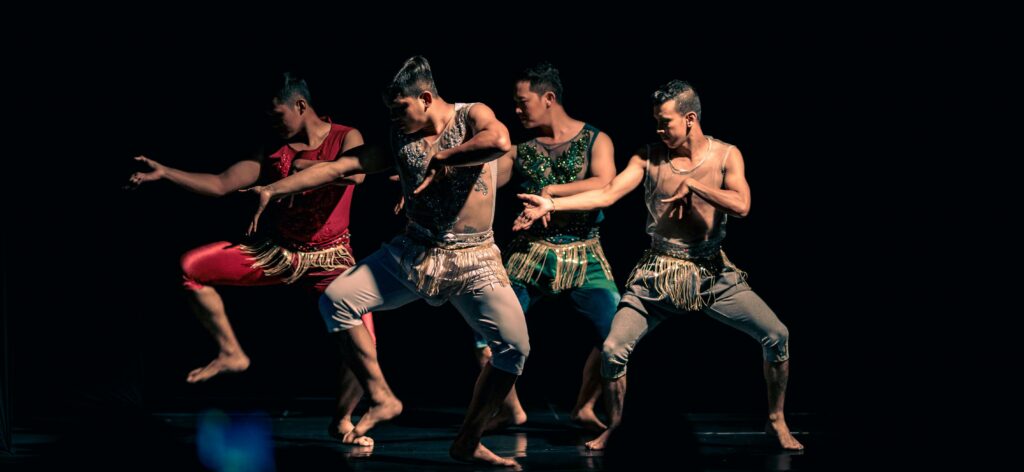 CLA's Cultural Season has become an established and signature platform for artists and cultural practitioners to express their stories and voices in the current Cambodian context through their creativity and new creations while encouraging dialogue and reflection from all stakeholders with diverse perspectives.
During February, there were 19 arts programs presented in Phnom Penh, including contemporary dances, experimental music, digital screening, spoken theater, classical theater, staged readings, and some contextual programs such as creative writing, workshops, talks, and panel discussions.
"In short, it's like a dream come true." Our fellow curator Bornnoem Milya tried to put it into words when reflecting on the year that her team experienced in curating the Season, from obtaining theoretical knowledge to practical skills.
After curating this Cultural Season, Miliya said that "we have come to understand our community better now because we have built our network with artists, we did a lot of research, and built our communication skills; thus, our knowledge is not staying only in our head now, but it comes out into reality, and which can be seen."
The Cultural Season has brought underrepresented artists and traditional arts to life. "Being able to commission artists who have worked tirelessly to preserve almost lost art forms, to facilitate them in bringing their work into stage is what delighted me most," Milya added.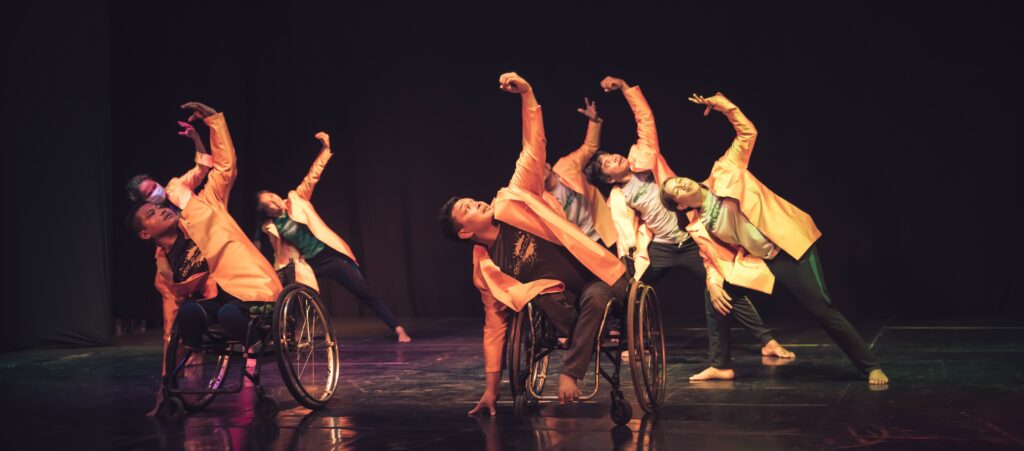 Profound, educational, and provoking critical thinking, but at the same time, entertaining and fun. Fellow curator Serei Vankosoan highlighted two performances she observed as having a highly positive reactions from the audience. And for Kosoan, the Season has strikingly changed her views.
"I thought young people might not be interested in classic dance and performance, but in reality, the performances like Lakhoan Boran: Lin Thong [a classical theatrical performance base on a story that lost its manuscript and casted by all women troupe] receive highly positive feedback from young audiences."
"What is new to me is the staged readings, and I learn a lot from their creativities in designing an interactive and engaging reading theater experience; I used to think that reading was static. While performers reading the play scripts don't have much movement, they can bring audiences to where their story takes place, and it's amazing!" Kosoan said, "This kind of creativities will promote active literature, and I realised we have many hidden gems of talented writers."
Although the theme of identity is something Cambodian Living Arts has already explored in previous Cultural Seasons, this year is different. Lead Curator and Program Advisor Jean-Baptiste Phou said this is because it came from our curatorial fellows who want to question the notion of individual and society, how can we at the same time express our individual's voice but be in cohesion within the society.
"In the end, I feel we fulfill our mission which was: to curate a quality [cultural] season, with well thought behind on the content, the flow, and of the people we select, not just the artist but also the panelists for the discussion and the workshops."
Jean-Baptiste also said, "to be honest, at first, I was also a bit afraid because it's a lot to do for young first-time curators just to do a whole [Cultural] Season with many different things: performance, talk, workshop, commission… it's really a lot, even for professionals. So, imagine, for someone who never did it, it can be a bit overwhelming. So, first, I had some doubts: 'Oh, are we being too ambitious for their first time?' But then, now that we've seen the result, and I've talked with them. I saw the pictures and the videos, and I thought: 'Oh, really, they did a great job."
Curator Borey said it's very fortunate to have youth-group Reek Sai as a media and production partner on the Cultural Season. "This event is locally made," he said.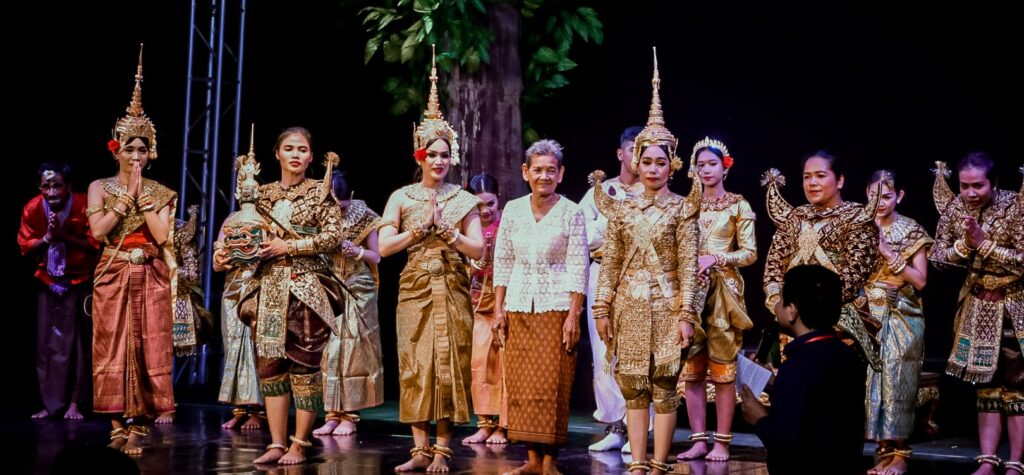 Lor Vuthy of Reek Sai, who is behind production management of the Season, said that Cultural Season introduced diverse forms of art, including the traditional and contemporary.
This is the first time that Vuthy has participated in Cultural Season. "As I manage the production work, I have a chance to watch all the programs. The theme is good and relevant to the current discussion in our society. I was intrigued by the performance of the almost-forgotten Lakhon Boran Wat Kien Svay Krao. The performance is unique in its way. It's different from Yike and Lakhon Khoal, and since I ever manage many art programs, I've never seen such forms of performance before. And I think it's great that the performers can excite both young and elder audiences."
This March, CLA's Cultural Season is continuing its journey to four provinces, including Kampong Chhnang, Kampong Thom, Pailin, and Preah Vihear, covering 12 communities.
Cultural Season 2023 "Your Kind, Our Kind" is curated by three fellow curators who have undergone intensive training programs supported by Cambodian Living Arts' Curatorial Fellowship grant.
The new artwork produced and presented during the season is created via CLA's ongoing program of creative workshops (of script writings, directing and staged readings), residency, small-medium grants (commission) for young artists.
Written by Sokummono KHAN