"I hope that arts and youth in society will have more opportunities and respect to express their original ideas while remaining true to themselves,"

Kouryu expresses.
We would like to share some exciting news. In December 2023, we're hosting the Seven Colours Festival, a unique event celebrating the power of young people, art, and their impact on our society. Allow us to introduce you to this remarkable event and the brilliant young minds behind it.

What's It All About?
The Youth-Led Festival is a three-day celebration running from December 8th to 10th, 2023. What sets it apart is that it's not organised by seasoned professionals but by a group of four young festival interns eager to learn and grow while shaping this exciting event. They have decided to call the event the "Seven Colour Festival."
Guiding them is experienced festival producer Song Seng, who mentors these young interns as they collectively make creative decisions. This approach is essential to us as it allows us to explore how young people can actively participate in planning significant events like this.
"Through my role as a facilitator, I've observed that the young interns grasp the importance of the arts and youth in shaping society," he remarks. While the festival is scheduled for December 8th to 10th, 2023, the team is currently fine-tuning the festival program, incorporating valuable inputs from CLA's management team.
The festival's program is thoughtfully designed to engage young audiences. Planned activities include a photo exhibition featuring works submitted by young people, photo booths, art tables, youth reading sessions, talent and fashion shows, and concerts featuring renowned young singers. Each of these activities serves as a medium to encourage young people to reflect on their role in society and how they can contribute positively.
Why Art and Civic Participation Matter
Art plays an important role in civic participation by providing a platform for self-expression, fostering dialogue, and inspiring change. The festival aims to explore how art can engage youth in civic activities, helping them contribute positively to society.
This initiative is closely tied to CLA's 25th-anniversary celebrations. As a part of this milestone, a group of young people is taking charge, showcasing their skills and fresh perspectives. It's an opportunity to hear directly from the festival interns about their experiences and impressions of planning an event of this size.
At Cambodian Living Arts (CLA), we believe that art has a unique power to bring people together, initiate conversations, and ignite change. That's why we're excited about the Youth-Led Festival, as it exemplifies how art can connect young people with society and address crucial issues like mental health.
Meet the Interns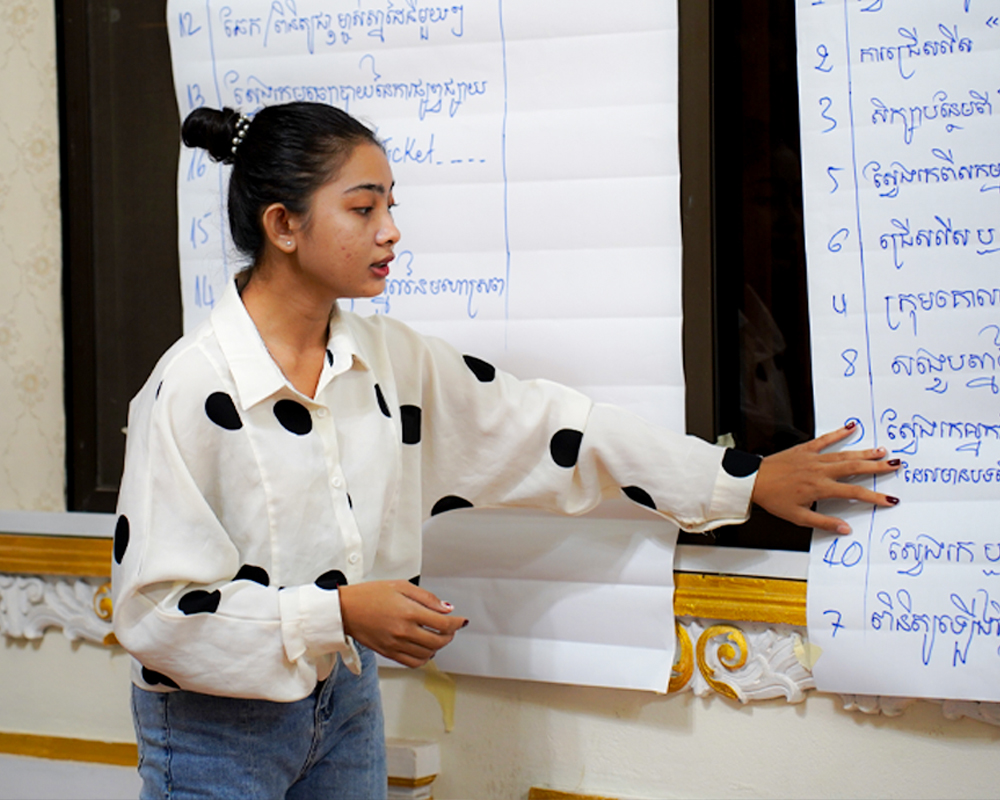 Meak Bopharatanak – 21 years old, studying Interior Design at the Royal University of Fine Arts (RUFA), Meak is passionate about Khmer arts and aims to inspire young people to get involved.
"In the future, I hope that youth will become more active in social development activities, promoting and supporting all forms of Khmer arts, whether classic or modern, known or undiscovered," says Meak.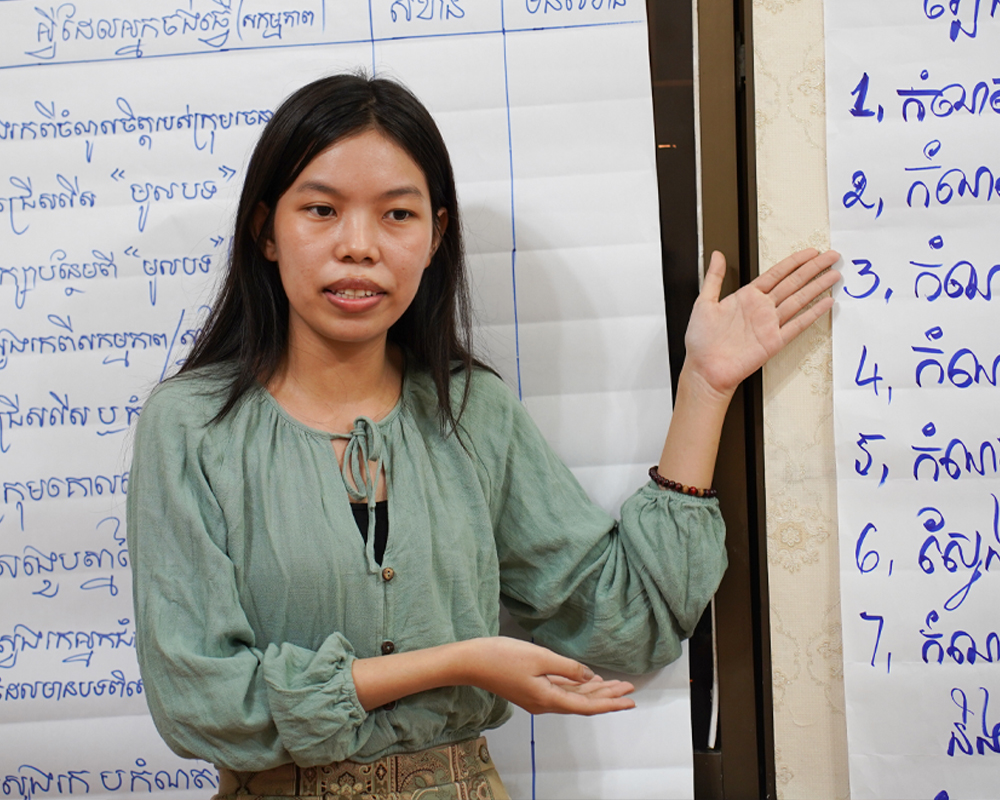 Ouk Lykouryu (Kouryu) – 21 years old, studying at the Institute of Foreign Languages. Kouryu is eager to see how the festival reaches diverse audiences and believes in the power of art and youth to drive positive change.
"I hope that arts and youth in society will have more opportunities and respect to express their original ideas while remaining true to themselves," Kouryu expresse
Soth Peosamnang – 26 years old, holding a BA in archaeology from RUFA and is currently an intern at CLA. Peosamnang will lead sharing sessions, manage art events, and ensure the festival operates smoothly with the aim of encouraging young voices through art, fostering full participation, and creating a safe and inclusive space for all.
"I aspire to see artists with stable careers, youth recognizing the value of art, and their active involvement in the arts and society," shares Soth. "I believe their untapped potential can drive positive change through the arts."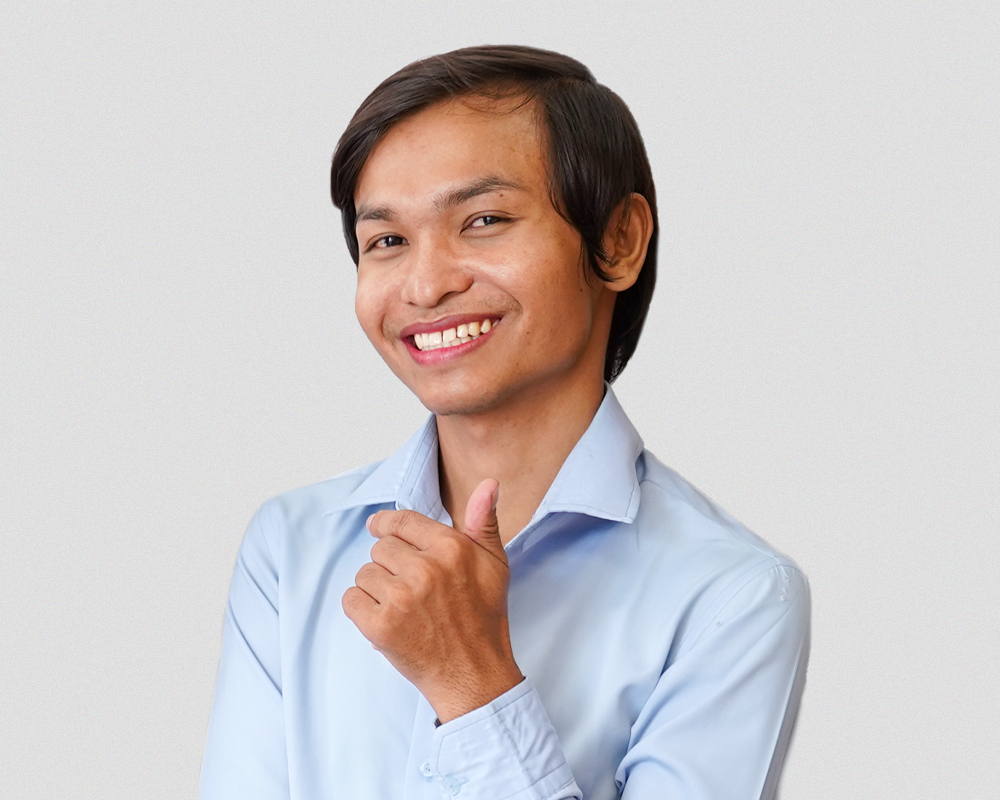 Khoeun Kamsort – 25 years old, pursuing Social Work at the National Institute of Social Affairs and is also an intern at CLA.
"We want to see people living in a diverse society, engaged without anyone being left behind," Khoeun said. "The Seven Colours Festival is a discussion forum on how to use and maintain art to make society develop sustainably."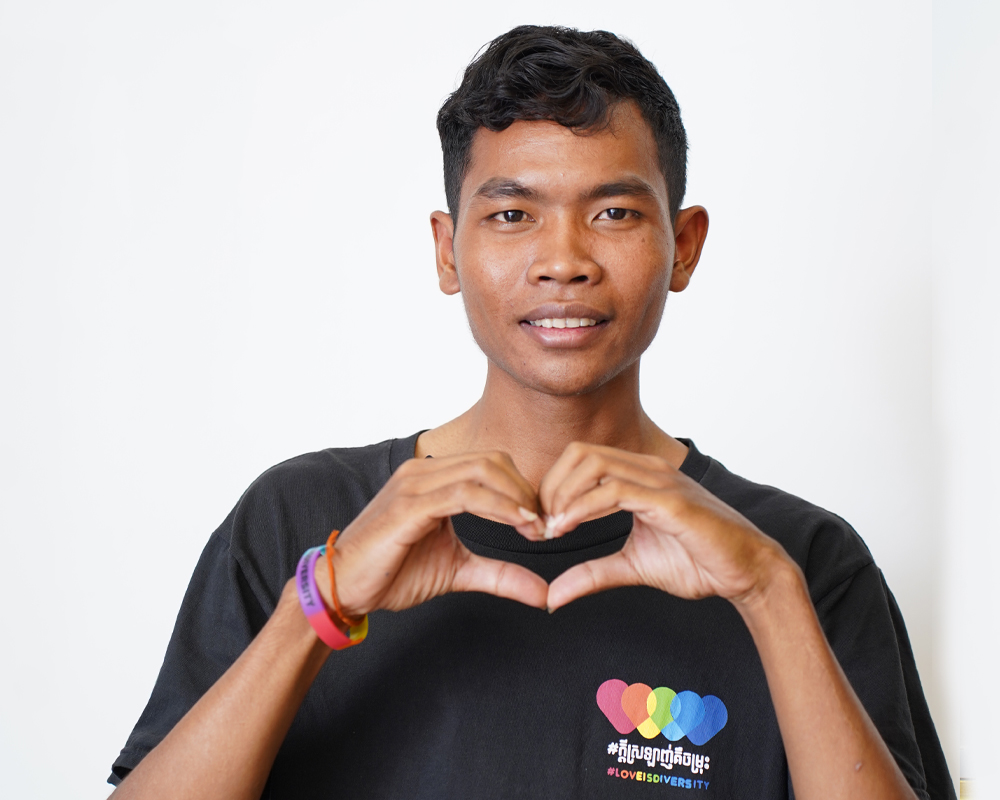 Join Us
The Youth-Led Festival is more than just an event; it's a celebration of young people, art, and society. It's a testament to how young individuals can drive change and make a significant impact on our society. Through this festival, we're inspiring and empowering the next generation of artists and civic leaders.
Stay tuned for more updates as we get closer to this exciting event! We can't wait to share this experience with all of you.
Written by Sotheavy NOU