Cambodian Living Arts has annually run Cultural Season since 2018 which consists of a series of performances, workshops, exhibitions, and talks that take place over 2-3 months. The target audience is young, particularly university students. The year season will take place in Phnom Penh in Febraury-March, with some works invited to go on a province tour for the rest of March, where we will present performances and workshops in four provinces.
The new artwork produced and presented during the season is created via CLA's ongoing program of creative workshops (of script writings, directing, and staged readings), residency, and small-medium grants (commission) for and by young artists. This year's theme is "Your Kind, Our Kind" which is chosen by the Curatorial Fellows, a team who design and develop the program for Cultural Season 2023. Learn more about this program here.
The goal of the projects, activities, and performances in these programs is to encourage expression and creativity, give artists and administrators opportunities to develop new skills and experiences, and build strong human resources and audiences for arts in Cambodia.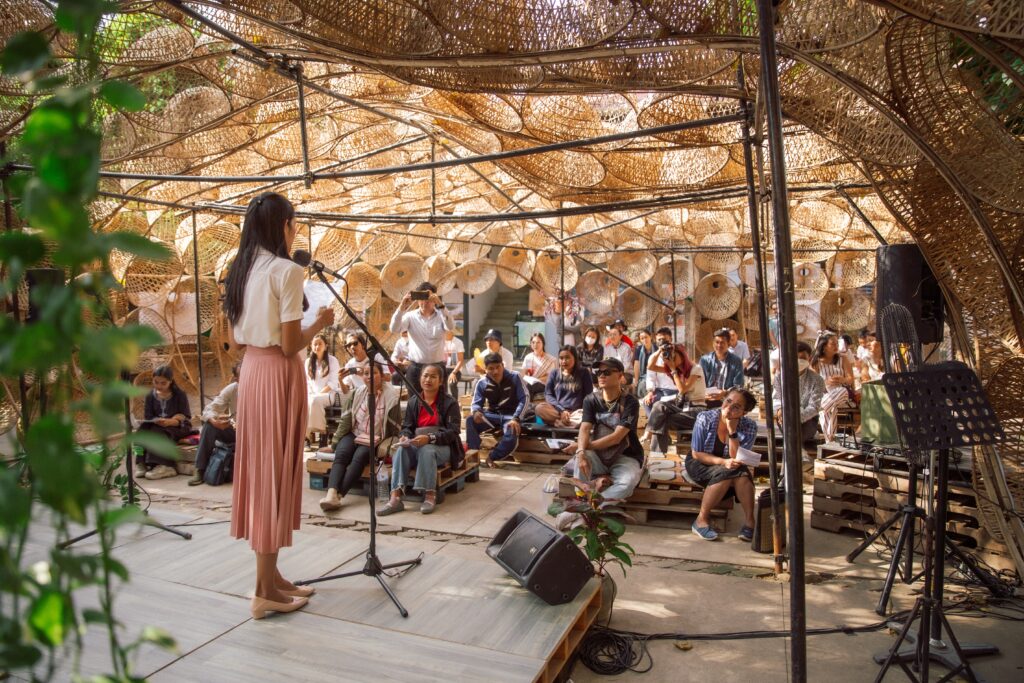 ---