The Springboard Grant supports the development of independent artists and creative practitioners. Individuals have the opportunity to apply for up to $5,000 USD, to take a dedicated period of time to focus on the development of a creative project, which will help to take them to the next stage in their practice.
We encourage applicants to consider this grant as an opportunity to be innovative, take creative risks, work in new ways, and eventually reach new audiences.
The project should include a creative output. It does not need to be complete work, but should be something that could be shared with an audience. At the end of your project, CLA will arrange a presentation of your work to a small invited audience of professional practitioners, presenters, and producers/ curators. The presentation opportunity will include the chance for you to network with and get feedback from these invited guests, who will be from Cambodia and overseas.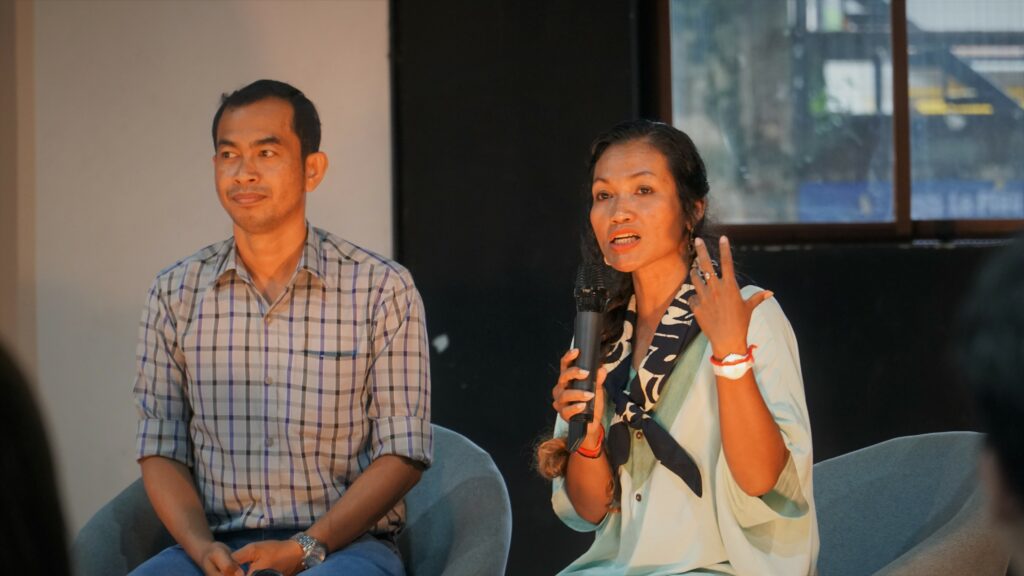 Springboard Grantees 2023
---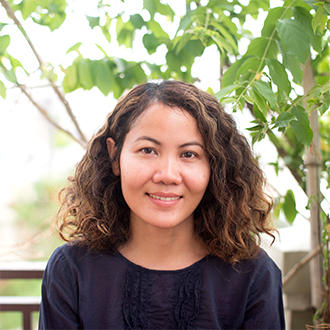 Project Title "K4"
K4 is a long-term research project that stated since 2018, the first installations took place in Kampot and Kep province focusing on water, land and identity. This project is influenced by many important events that took place during 2017, when the city of Kampong Som was developed and transformed almost completely.
K4 is from the four provinces that begin with the same letter "K" and are located along the sea of Cambodia: Kampong Som, Koh Kong, Kep and Kampot provinces. These four provinces are places of great potential in both industry and tourism. They are also a place that connects Cambodia to the world through the sea and full of beautiful memories and the resources that make this region like the breath of Cambodia. Therefore, everything that happens in these areas always has a big impact on Cambodia as a whole.
If we take a closer look at each place, we will see what happens and people's lives that are adapting to the changing landscape of both climate and technology. What are the positive and negative effects of these changes? And how do they think and comment on this issue?
Through field trips, research, survey, discussion, photos and record the stories in different communities, the project will be able to bring the problems faced by the community to consider, think and try to find common solutions.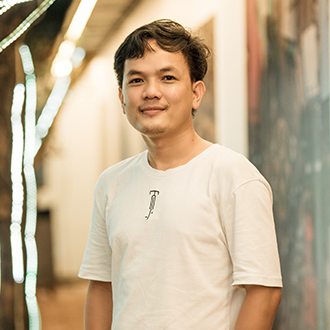 Project Title "New Landscape"
This project entitled "New Landscape" is a new artwork creation reflecting the issue of changing natural surrounding as a crucial part to support human lives and faces of losing beauty, losing power, losing freedom by human factor such as, development with a disproportionate balance between development and conservation that causes disasters. The relationship of local communities to the natural environment and the perception of natural variability, such as the Cambodian community living along the Mekong River, Tonle Sap River, Cambodia, which I understand has been affected by the impact negatively from national economic development projects combined with global climate change as well. Through this new artwork creation, would like the publics learn to observe things that are changing their natural appearance or lost by the influence of human activities or other natural factors, allowing the creation of landscape or new panel of landscape occurred. This project is also the discussion, research, sharing, debate on various things which further related with personal perception of the community people, projecting their voice and expressing their feeling on what has been lost or newly changing its appearance.
Also, this project is a dept process to measure the creative capacity on creating artworks with new items/materials, trying to work with technical people in order to further improvement of my capacity, knowledge and skills of creating artworks with creativity and to continue study on a project entitled "Influence" that was created in 2019 that illustrated about the view of development in Cambodia, presenting the evolvement in the urbanization and traditional belief in daily living in Khmer society. The project "New Landscape" is a project which I intend to experiment with new approach and technique medium in creating new artworks in installation sculpture mixed with Printmaking and Painting which I've never tried before.
Springboard Grantees 2022
---
Chumvan Sodhachivy (Belle)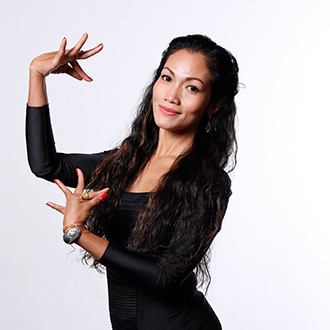 Art Form: Dance | Project title "Dance Nitean"
About the project: A tale story name"មនុស្សឆោត" Foolish Men, from Khmer Tale Story Book. The project will take place in Phnom Penh for both rehearsal and performance. It will be performed in collaboration with SilverBell performers and another skilled artists. Belle who is a choreographer will use dancers, narrator, music… to describe her concept by using body language to explain the perspective of the idea.
KIM Hak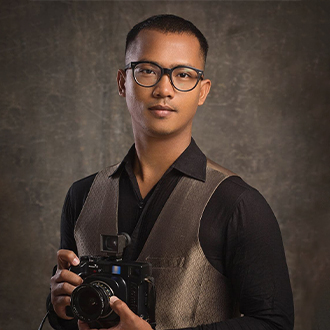 Art Form: Photography | Project Title "My Beloved"
About the Project: This is an on & off project which has been started since 2012. The photos have been taken in 25 places in Phnom Penh and the provinces of Cambodia. As it is already 10 years, in 2022, Kim Hak wishes to finish the remaining parts of this work. Then, he will develop all the film rolls, scan them. After that, he will narrate the story result out of 10 years. "My Beloved" is one of his main photography projects for photo book publication.
This grant is possible thanks to generous support from the Swedish International Development Cooperation Agency (SIDA), and Debra Fram and Eric Schwartz.
---